IQ Option or Binomo which is the best Broker for you? In this comparison we will put the two platforms face to face so you know which is the best option.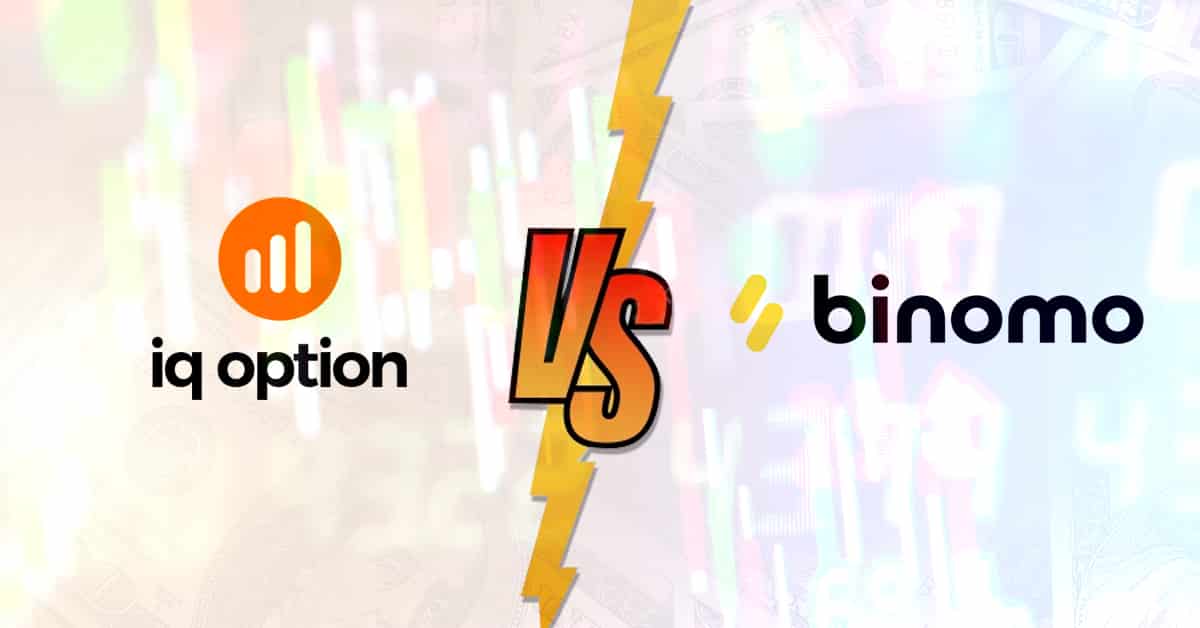 | | | |
| --- | --- | --- |
| | IQ Option | Binomo |
| Minimum Deposit | 10$ | 10$ |
| Platforms | Desktop Windows and MacOS, Web, App Android and iOS | Web, App Android and iOS |
| Regulation | CySEC, AFM, FCA, CNB, CNMV, Regafi, Consob | Financial Commission as Category A member |
| Trading Assets | 300+ | 61 (VIP account), 54 (Gold account), 41 (Standard account) |
| Demo Account | Yes | Yes |
| Maximum Payout | 100% | 90% |
| Customer Support | Phone, e-mail, web chat | Phone, e-mail, web chat |
IQ Option or Binomo? A comparing table
IQ Option or Binomo?
These two platforms are two market leaders, with strong expression throughout some markets. Both have millions of active traders, investing daily.
There are many more traders who want to know which is the best one between IQ Option or Binomo. After all, they are direct competitors and have their advantages.
So keep reading our comparison to find out between IQ Option or Binomo, which one you should choose.
IQ Option or Binomo: Which Platform is Better?
We've already done extensive reviews on IQ Option and Binomo. If you have never read them, get to know both companies in detail by clicking on their respective links in the previous sentence.
We will put the two companies head-to-head on several points, so you'll understand which is the best option for your trading profile.
Trading Platform and Graphical Tools
We start where you will spend the most time, which is inside the trading platform.
Both platforms are customizable and have a professional look, with an adequate number of buttons and their adequate positioning.
We can't hide that both platforms are similar in their structure and layout, as you can see in the images below. And being that IQ Option appeared much earlier, it is easy to understand who copied whom.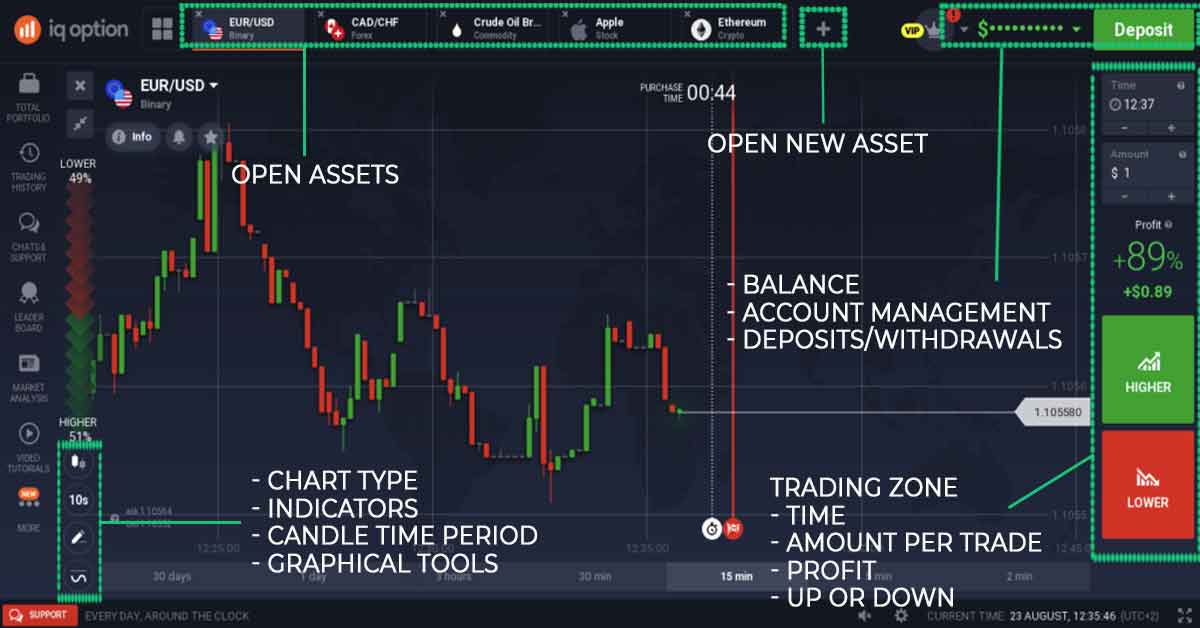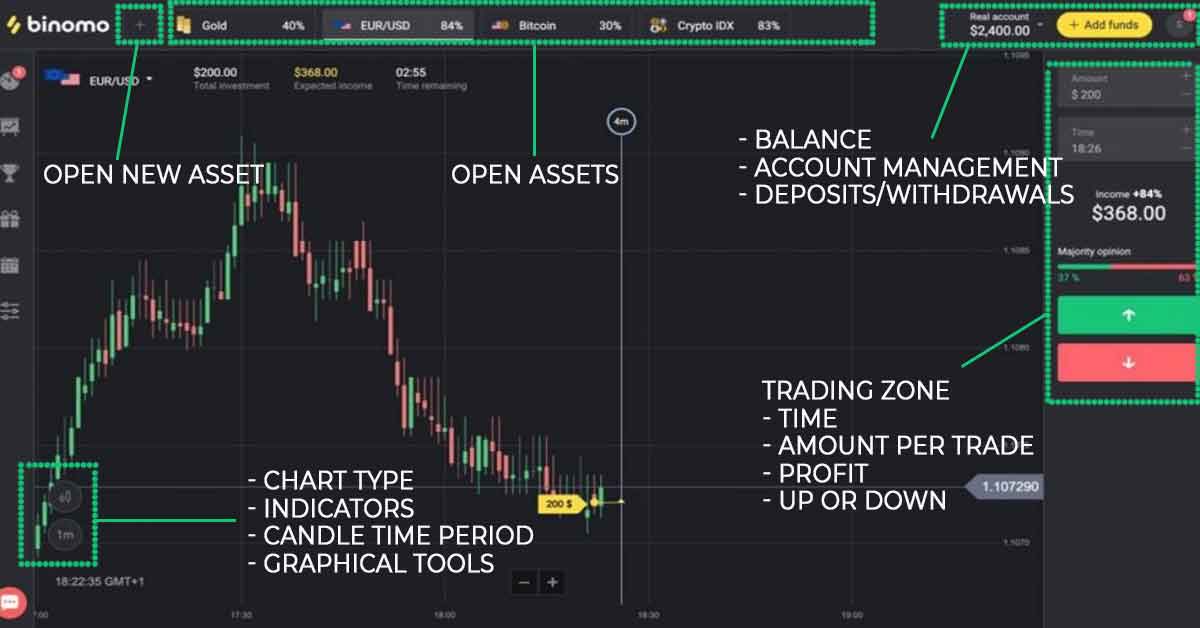 Although they are similar in appearance, in terms of performance and usability they are not.
IQ Option's platform has more options, more indicators and more expiration time options. We list them below:
| | | |
| --- | --- | --- |
| | IQ Option | Binomo |
| Expiration Times | 24 | 14 |
| Indicators | 50+ | 13 |
| Graphic Tools | 9 | 13 |
| Widgets and Scripts | trader sentiment, tops and bottoms, news | Not Available |
As you see, whether IQ Option or Binomo you will have varied chart types and drawing tools for technical analysis. You'll be able to use various trading strategies on both, but since IQ Option has more options and tools it gives you more freedom.
When using both, you get the idea that IQ Option is more mature, more solid, with higher execution speed. Regarding the amount of tools that really matter for using your strategies IQ is also the clear winner.
Number of Assets to Trade
All this technical freedom needs assets to trade, right? So let's dive in this chapter.
There is not much of a fight here. IQ Option is the clear winner with the largest amount of both products and assets. Below we explain why.
| | | |
| --- | --- | --- |
| | IQ Option | Binomo |
| Assets | +300 | 61 (VIP account), 54 (Gold account), 41 (Standard account) |
| Type of Instruments | Binary Options, Digital Options, Forex, CFDs | Binary Options |
| Max payout in Binary Options | 100% | 90% |
| Max payout in Digital Options | 900% | Not Available |
| Leverage | Up to 1:1000 | Not Available |
Binomo continues with only one product which is Binary Options, in Turbo and Long Term. You will have 41 assets in the standard account and 61 assets in the VIP account.
Meanwhile, at IQ Option you will have over 300 assets available right away, including Forex.
Remember that IQ Option even has exclusive products that you won't find on any other platform, such as digital options that have a maximum profit of up to 900%.
Apps to Download?
Any modern top company has to have downloadable apps for your computers and smartphones.
In addition to being able to trade on IQ Option or Binomo's web platform, both platforms have developed some solid apps.
You can download them for Android and iOS, so you can continue trading on your smartphone.
Both apps are solid and fluid so you can always keep an eye in the market.
But IQ Option has gone a step further and its available, since long, a great app available to download and install on Windows and macOS computers. For those who like to be trading directly on the computer application, they can't do it on Binomo.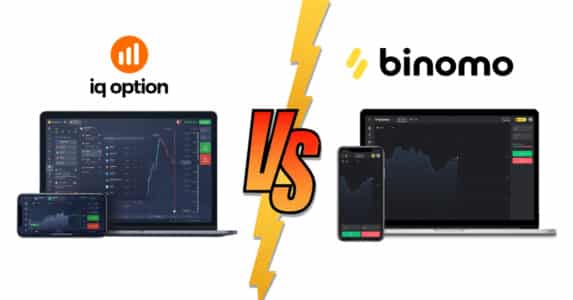 Regulation
Going into a very important chapter, regulation helps explain whether your investment is safe, whether the company pays when it comes time to withdraw your money, and what protections you have if the worst happens.
The chart below explains which entities oversees each platform.
When it comes to entities that regulate the market, quantity does not always matter. It is more important the power and confidence of a good regulator.
Either IQ Option or Binomo have a compensation fund of up to $20,000, issued by their regulators.
Being a category A member of the International Finance Commission is a good sight for Binomo's customers.
However, IQ Option has a superior regulation from CySEC, seen as the most trusted regulator in the market.
In addition to this, it has several others, such as the FCA (Financial Conduct Authority), which belongs to the UK, and also carries significant weight.
Deposits and withdrawals
When it comes to depositing and, especially, withdrawing your hard-earned profits, it is important to know what options you have. The table below indicates some of the possibilities:
| | | |
| --- | --- | --- |
| | IQ Option | Binomo |
| Bank Transfer | Yes | Yes |
| Credit Card | Yes | Yes |
| PayPal | Yes | No |
| AdvCash | Yes | Yes |
| SKrill/Neteller | Yes | Yes |
| WebMoney | Yes | Yes |
| Jeton | No | Yes |
| Crytocurrency | Yes | Yes |
Whether at IQ Option or Binomo, it is possible to deposit and withdraw without additional fees charged by the brokers. The additional fees that may exist will be charged by the companies that manage these deposit/withdrawal forms.
Both have developed various ways of depositing and withdrawing, as the table explains. You will have no problem withdrawing and depositing with either of them. But we must definitely draw your attention to the possibility to deposit at IQ Option with Paypal, something that few brokers in the world allow.
It should be noted that deposits and withdrawals vary greatly depending on your country or region, so not all of the deposit and withdrawal methods in the table below may be available to you.
The minimum deposit, whether at IQ Option or Binomo, is $10 American dollars, or equivalent. The minimum amount per trade is also the same at both brokers. So, no winning sides here.
However, it has been noted that, in Binomo, sometimes you can see a difference of minimum deposit in the current fiat (when compared with the USD) of some specific countries/areas.
It is also worth mentioning that the profitability, i.e. the maximum amount you can receive on each trade, is up to 90% profit at Binomo and 100% at IQ Option.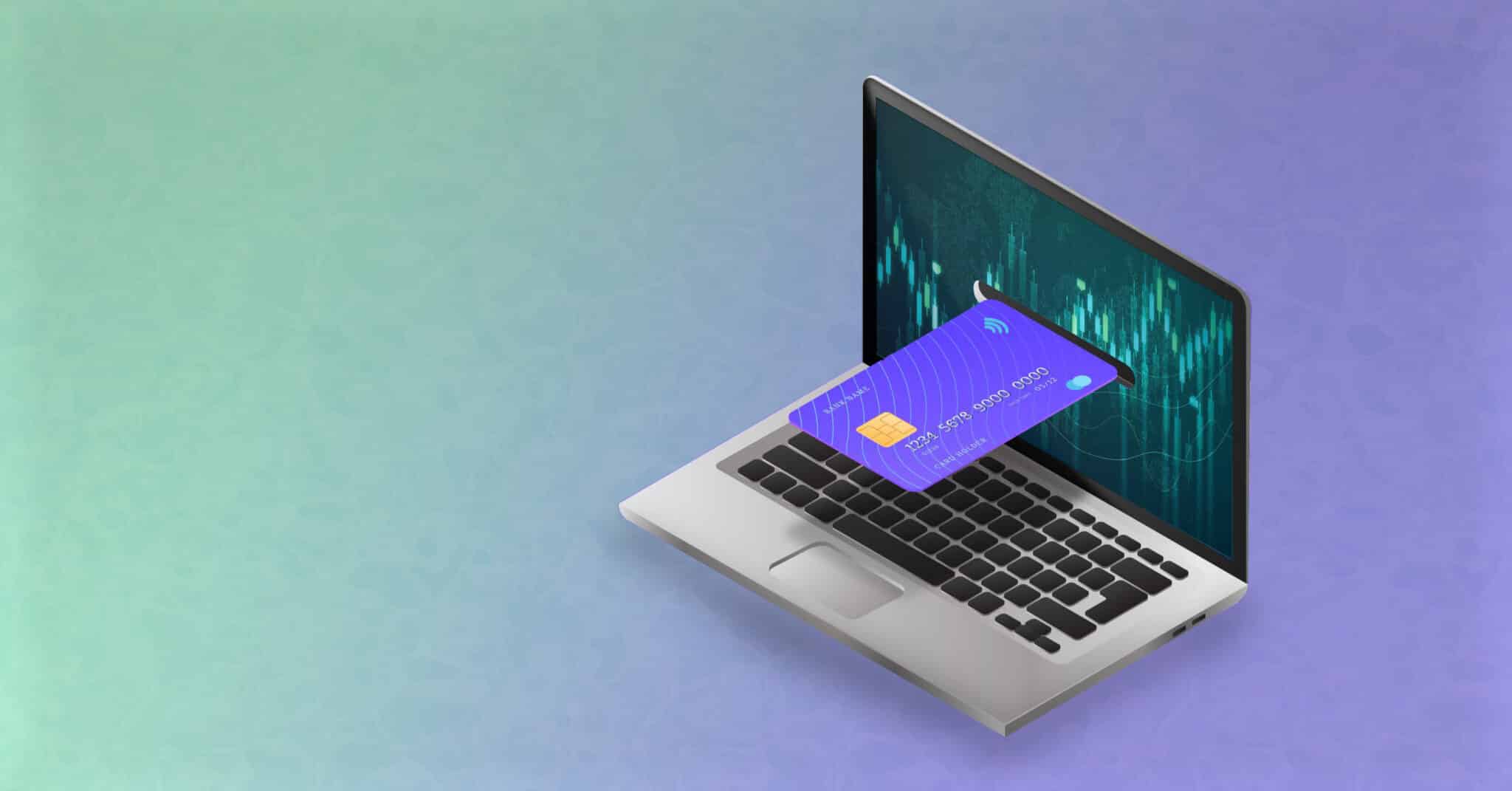 Support and Demo Account
These two departments are also important, but here there are no clear winners.
Both companies feature a demo account, which is where traders can get to know the service better. It is also very useful for testing strategies even after making a first deposit.
Both demo accounts come loaded with a 'fake' balance of $10,000 and can be reloaded as desired.
Support for both brokers exists in phone, email or chat format. From our experience, the support staff responds quickly and professionally. Both supports are multi-lingual, with other languages such as Indian, Turkish and Arab some of the supported languages. Either IQ Option or Binomo will have the pages and applications in several languages.
In addition, there are video tutorials and useful articles to learn how to trade. You will find learning material on both platforms. But we are of the opinion that the material is more detailed and well explained on IQ Option.
IQ Option or Binomo? Conclusion:
So, which is the best option for your trading profile?
We think it's clear that IQ Option comes out on top.
The only case for preferring Binomo is if you are a very inexperienced trader, who wants a platform as simple as possible just for binary options.
For the vast majority of traders out there, IQ Option is a more complete platform, with more options to trade, better profit possibilities, and with better regulation.
It wins in most of the comparisons: platform, number of assets and instruments, and regulation.
Without a doubt, for the overwhelming majority of traders, we recommend IQ Option.