The Binary Options Brokers are the platforms that allow you to be a trader in this market. Without Binary Options brokers, you would have no way to trade this type of financial instrument, so it is important to know exactly what they are and what they offer.
What are Binary Options Brokers
Simply put, they offer the tools for you to connect to the financial market and trade Binary Options from your mobile phone or computer.
What are Binary Option Brokers for?
They are the ones that receive the money we deposit into our accounts and will use that money to place our bets in the Binary Options market.
In addition, they offer the entire interface (platforms) so that we can trade.
The services that Binary Options Brokers offer are:
Opening an account
Deposits into your account of the Broker that come from your bank, credit card, virtual wallet, etc.
Withdrawals from your account back to your bank, credit card or wallet.
Binary Options trading (some offer other products such as Forex, stocks, etc).
Training to learn how to use the platform and trade Binary Options.
Individual advice (only some Binary Options brokers and VIP accounts).
Binary Options Brokers play a key role in this market
We can say that without Binary Options Brokers there would be no Binary Options, at least for the average citizen.
The advances of the Internet and online platforms have allowed in last years a great development of commercial activities based on online trading.
Activities such as FOREX, Casino Games (Poker, Roulette, Slot Machines, etc.), Sports Betting, Binary Options and other instruments, have appeared in the last 15 years thanks to this evolution of the Internet, computers and above all mobile phones that became increasingly powerful and fast.
The Arrival of Binary Options Brokers
The financial and trading platforms and the security systems that have been developed in the meantime have allowed the emergence and development of these new companies, that reaches us through a computer or a mobile phone and an internet connection.
Designated as Brokers, these companies are connected to the financial markets and have online computer programs where we are allowed to trade as if we were physically in several financial markets, like London, New York, Tokyo or Sydney.
They work as an interface between the trader and the financial markets.
About 20 years ago, this connection did not exist, all the trading instruments (currencies, stocks, commodities, etc.) were in the hands of the big banks.
And the small investors had no knowledge, access or information to make a profit in the financial markets.
Today, fortunately everything is different, there is the access, the information and the tools that allow us to enjoy the vast possibilities that exist.
I don't mean that it's very easy, that you just open one account in a broker and start to make money. It is not like that.
You have to learn, to be patient, sometimes you have to know how to lose, in order to have the knowledge that allows you to make profits.
As for the Binary Options Brokers, if on the one hand, we cannot be in this market without them, on the other, not all of them offer the guarantees of being a good partner.
The strong development that this market has obtained in recent years has caused the appearance of hundreds of Binary Options Brokers, some to just take advantage of the easy money since there was no regulation in this market a few years ago.
Some people ended up being deceived because their money disappeared, they could not make withdrawals, it was all complicated, confusing and without law that protected the small investor.
The Binary Options market suffered from the negative image that some companies left in this business at an early stage.
Later on, the binary options brokers and the market in general were regulated and everything improved.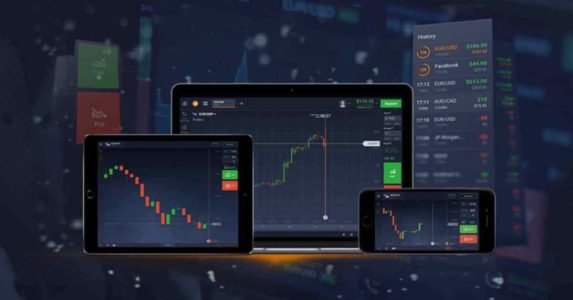 Which are the best Binary Options brokers in 2020?
The answer to the best Binary Options brokers may vary from year to year.
It has happened in the past that one broker is the best in one year, and in the following year it becomes one of the worst.
Therefore, it is always important to keep in mind the current situation.
Read the comparative article of the best Binary Options Broker and see our chart where we compare the best Binary Options Brokers in 2020.
TOP 3 list of the best Binary Options brokers in 2020:
1 – IQ Option
Currently the best Binary Options Broker is undoubtedly IQ Option.
It is the broker that offers the best platform in the market and has the best conditions to trade Binary Options and other products it offers, some of them exclusive of IQ Option Broker.
It offers a free USD 10,000 reloadable Training Account.
Trading starts from very low values.
We can make deposits from $10 and using various methods.
Withdrawals are also fast, taking 1 or 2 days maximum.
Since IQ Option appeared in 2013, it quickly won customers due to their platform, deposits starting from $10 and trades from $1.
In just over a year, it has become the most important platform with more customers worldwide.
Today it is the world reference and the one that all the others try to copy, so much so that the other Binary Options brokers have copied the IQ Option platform and use platforms with the same functions as IQ Option.
It offers support and its platform in several different languages.
A number of assets and products to trade that no other offers, etc.
Among the products it offers, in addition to Binary and Forex Options, there are the Digital Options, which are a unique product of IQ Option and offer returns of up to 900% in a single trade. These trades have an expiration time of 5 minutes.
Click on the image below to see the platform. Open a free training account to try.
2 – Olymp Trade
Olymp Trade has been the broker that tries the most to dethrone IQ Option as the best broker.
This platform ranks second as the best Binary Options Broker in 2020.
For some, Olymp Trade, despite not having so many products or such an attractive platform, has a faster execution.
Since Olymp Trade recently started using the MT4 platform for Forex accounts, it has gained a few points as this MT4 platform is undoubtedly the most used and the best for Forex.
Therefore, it has also become possible to use Forex Robots in this broker, something that in IQ Option is not allowed.
Besides that, and just like IQ Option, Olymp Trade also offers deposits from $ 10 and trades from $ 1.
It has a free training account of 10,000 USD in virtual money that can be reloaded whenever the client wants.
It offers only two types of products, Binary Options (turbo – short term operations and binary – medium and long term operations) and Forex, and for Forex trading I advise the MT4 platform.
3 – Binomo
Binomo closes the top 3 of the best Binary Options brokers in 2020.
This is one of the few Binary Options brokers that has remained true to the basic principle of Binary Options, simplicity.
While some brokers have been adding new products and types of trading to their portfolio, such as IQ Option, others have added different platforms, such as Olymp Trade.
But not Binomo.
Binomo is still a Binary Options broker.
Nothing more, nothing less.
It has a simple platform, which offers 2 types of Binary Bets.
The short-term bets or turbo calls or 60 seconds.
And medium- or long-term bets, binary or digital calls.
Although it is not my favorite, for those who are starting out it has the advantage of simplicity, a platform with fewer things to confuse.
The Regulation of the Market and Binary Options Brokers
As I explained above, initially with the exponential growth of this market, hundreds of Binary Options brokers appeared, since there was no regulation it was simple to open a Broker.
The initial lack of control ended up making it easier for fraudulent companies to enter this market that would deceive people.
In 2012 came the Regulation of the Binary Options Market.
Some entities in Europe and America began to regulate the activity related to Binary Options.
Many Binary Options Brokers have since disappeared, some keep working even without being regulated, and others have been forced to close.
The first rule that a trader should have is to choose the right partner, the right Broker.
And he must always choose one that is Regulated by a credible entity.
Do not focus in their Bonuses, Offers, or even opinions, if the broker is not regulated, DO NOT ENTER!
It may have been operating for several years and never had a problem.
But if one day you have problems with it, you will have no entity to protect you and your money.
All Brokers that are regulated by CySEC Cyprus (Europe regulated) are fined up to $10,000 for each claim that is made at CySEC and that is proven to be justified by the client.
Therefore, it is very unlikely that regulated Brokers will scheme to steal their clients.
Another important rule that regulated Binary Options Brokers have to have is an insurance of 20,000 Euros to cover platform and other problems.
So, if something happens to the client's account that is not their fault, they have an insurance that covers up to 20,000 per account.
Binary Options Brokers: The current reality
Another important situation to mention is that, from the various Binary Options Brokers that are regulated, few have consistent differences between them. Usually, there are just some details that differ from one broker to another. Some pay a little better, some give better bonuses, others have more assets.
But in general, the best ones are very equivalent. And these are the ones that should be our partners.
Of the many websites and blogs, I read to study and compare with my analyses, none had updated information.
I came to the conclusion that the various existing websites and blogs already have a lot of outdated information about the Binary Options Brokers because they made an analysis and never checked if there were any changes in the Broker.
Some make 20 and 30 analyses to different Brokers, many with no interest, no regulation and no conditions to attract clients.
This market evolves at an incredible speed that it becomes important to monthly make sure that all information about the Brokers is up-to-date so that we are not misinforming people.
This Blog will make a permanent update of the conditions, promotions, rules, assets, etc, of each of the Binary Options Brokers that are part of our analysis portfolio.
Follow the Binary Options Brokers Comparative Page, where the main Brokers are analyzed and monitored. Visit the Brokers Comparison Page.
How Do Binary Options Brokers Make Money?
This is one of the most common questions for those who begin with Binary Options and want to know how the money is distributed to those who make and those who lose.
How Binary Options Brokers Make Money and whether this form is legal.
Above all they want to know if the broker makes money when they lose, so they do everything they can to make the trader lose his money.
Read here the explanation of How Binary Options Brokers Make Money.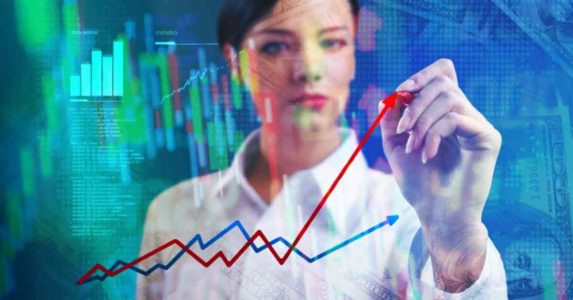 Binary Options Brokers Promotions
There are several promotions that our site offers in partnership with the best Binary Options brokers.
Read our article Binary Options Brokers Promotions and learn all we have to offer in partnership with the Brokers.
Binary Options Brokers: Conclusion
Worldwide, there are currently hundreds of Binary Options companies operating, with 80% of the market divided between 3 or 4 brokers, which are the best and largest.
Of these, the 3 that I put above in the top of the best Binary Options brokers, are all part of the ones that have the largest number of clients.
IQ Option and Olymp Trade, combined, since they are the two largest, they have the largest market shares.
When choosing your trading platform in Binary Options, you should always choose one of these two. Besides being the best with the most suitable regulations, it is also on these that you will find more tools such as training, strategies and signals.
For those who start out it is important to have support tools so you can learn.
Only with a correct learning will you obtain positive results in your operations.
If you liked the article about the best Binary Options brokers, be sure to read other articles and follow our website and our YouTube channel.
We also offer support via WhatsApp and have a comment system.
Suggested Posts for You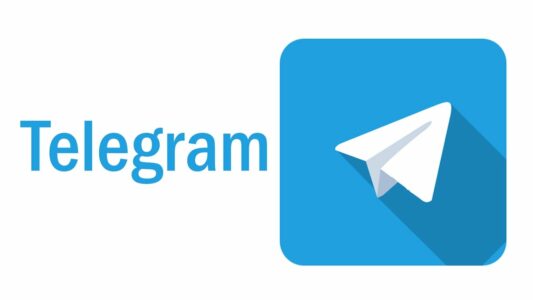 One of the most used ways these days to send Binary Options Signals is via Telegram Channels. Clicking on the image, you can find a link to one of the Channels that offer Signals. The signals are free.
Remember that you should analyze the signals received before placing them and that the responsibility for using the signals is yours, so you should always use the signals wisely.