Turbo or 60 Seconds is the most traded expiration time on Binary Options. But people confuse 60 seconds strategy with 60 seconds expiration time. Learn the best way to trade this time frame.
60 Seconds Strategy. A real strategy or just a fad?
At the risk of going against what most binary options websites and blogs claim, I say the 60 Seconds Strategy does not exist.
What exists is a binary options type of trade, using existing strategies, with a very short time interval. 60 seconds is just one of the formats available for this financial instrument.
But then if in reality there is no strategy, why is the 60 seconds Strategy so famous?
Well, imagine that you are watching a great game of football and it's half-time.
Wouldn't you like it if half-time passed quickly? 60 seconds, just to go to the bathroom and get another beer from the fridge? Well, actually that's it.
For some time the shortest format in binary options was 15 minutes.
What happens is that when people open a trade, they want to see the result right away, we want it to finish soon, and to have to wait 15 minutes is too long.
On the other hand, someone who works doesn't have time to be looking at the computer all day to trade, but if they can take 2 minutes to look at the graph, analyze, place an order and wait 60 seconds, then it is possible.
Hence, the brokers decreased the time-frames and offered assets with increasingly short time-frames.
This development increased the trading volume in the binary options market.
It resulted in more profits for the brokers and more profit opportunities for traders (customers).
However, in order to trade binary options in shorter-term formats, 60 seconds, 30 seconds, etc, you must always use one of the "normal" strategies and adapt it to the shorter time intervals, and not use any particular one called 60 Seconds Strategy.
In Forex there is a type of trading that's called Scalping which is similar to the 60 Seconds Strategy because the negotiations are very fast. I traded using this format, and for me, there are three strategies that can be applied to trading in 60 seconds.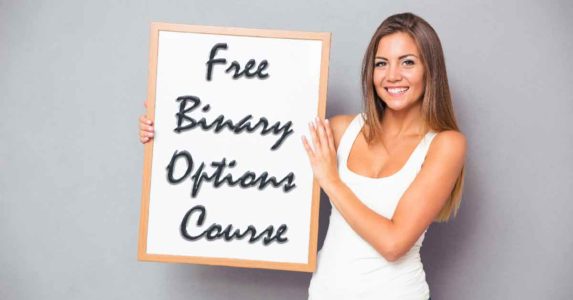 Binary Options Training
No one can get Good results without Learning!

Strategies where you can use 60 Seconds Time Frame:
1 – News Trading
As soon as the news is out, you have to place the trade, in the first few seconds, as soon as you see the price taking a direction. To understand this strategy read the article News Trading.
2 – Using the Support and Resistance strategy
Basically, follow the steps I explain in the article Support and Resistance Strategy but using 1 minute time bars. You should avoid using this strategy in the hours when important economic news is announced, and during periods of increased volatility in the market where the possibilities of the price exceeding the supports and resistances are larger.
3 – With the Trend Following Strategy
You must understand the strategy that is explained in Trend Following Strategy and then adapt it by using the chart for smaller periods. You should avoid using this strategy in the hours when important economic news is announced. You can use it during periods of increased volatility in the market if the asset is in a defined trend.
When I trade using shorter time periods, I usually opt for assets such as EUR / USD, GBP / USD, EUR / CHF, USD / CAD. I use some of the Majors pairs (the most important ones) of the Forex market. One that was able to get good results was the EUR / CHF using the strategy of supports and resistances with two graphs one in the 1M and the other in the 5M (see the image of the article on strategies of supports and resistances). In the remaining pairs, which is a risky method, what I advise most is using News Trading Strategy.
60 Seconds Strategy – Advantages:
Possibility of making a lot of trades each day.
Not having to wait long to know the result.
60 Seconds Strategy – Disadvantages:
Since it is a short interval, sometimes it takes just a small detour to lose or win. Which makes it more difficult to make a correct analysis of the market and a more accurate forecast.
In the event of losses, we sometimes tend to want to insist on the trades, and sometimes in the short time we are emotional we destroy the work of a week or a month. The advice I always give is to stop after 3 losing trades. Close the platform and come back the next day. It is the best advice that a trader can give.
Within the 1 minute/5 minutes ranges the price moves a lot, not having a stable behavior. Sometimes everything indicates that the asset will move in a certain direction, but it takes a bit longer and the trade closes before it has had time to actually go to where we thought it would.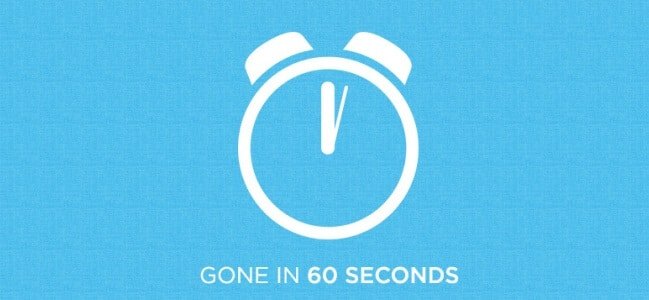 60 Seconds Strategy – Conclusion:
Although I am not much a fan of this type of trading, because it is more difficult to predict movements, I decided to apply a strategy that I use in FOREX to see the results. In the image below you can see some trades that I did.
The results are interesting, but you cannot use this strategy every day and you need some training to improve the strategy to make it work. Like I always say: if you have losses on 3 consecutive orders, stop trading. Either you are doing something wrong, or today is not good for the kind of strategy you are using.
If you're interested in knowing how the strategy works and how to apply it read the article: 60 Second Strategy Trading How To.
If you are interested in other strategies, read about other Binary Options Strategies
If you have questions or suggestions about 60 Seconds Strategy feel free to comment or contact me.
Suggested Posts for You