Binance has become one of the largest and most relevant platforms in the world of cryptocurrencies. With its low fees and advanced interface, it is considered today's largest crypto broker.
Binance, what is it?
Founded in 2017, Binance is now one of the biggest and most respected names in the industry. It is a platform for buying, exchanging and holding cryptocurrencies. Available in over 180 countries, with an absurd 1.4 million transactions per second, it is easy to understand why it has become a 'monster' of the cryptocurrency world.
Binance has grown fast with focus on low fees and a high level of security. The fees, when compared to competing companies, are much lower, being no more than 0.1% per transaction.
It has already surpassed other renowned exchanges in volume, such as Coinbase which is another company with a great reputation and more years on the market.
Its clients can trade more than 500 assets, including cryptocurrencies, DeFi tokens, and stablecoins. They can trade by downloading the application for personal computer, for smartphone or directly in the browser.
It is worth not confusing this Binance with Binance.US which is a version of the same company, but only for the American market. The US version has a much more limited offering and we will not address it in this review.
How to get started with Binance?
It is very easy! First go to the official page. Then, if you prefer to set the language to your native one, do so in the top right corner, where you can set your language, region and the currency.
Then you can click on the yellow "create account" button.
You will set your email or mobile contact, choose the password you want and you will receive a verification code. Enter this code to confirm your account and if you don't receive it confirm it in the spam folder.
After logging in for the first time, you will need to verify your account.
This process can be a bit threatening if you are a newbie, but this process is usual in the market, especially if you are operating with solid and secure companies. Ultimately, it ends up being an extra measure of security for you and your future investment.
To perform the verification, you will need to upload a clear photograph where your head is fully visible, and a photograph of an official ID card/document, such as a driver's license or passport.
To do this, click on the circular account button at the top of the page, then select 'Identification'. Click the yellow 'Verify' button on the next page, and you will begin by providing information such as your name, address, and date of birth. You will then need to upload the ID verification document of your choice, before uploading a clear headshot.
This process is important and should be done carefully, as verification is essential for a good user experience.
After this process is done, the doors of the crypto market open for you.
Now, you will most likely fund your account. As we are not operating in Binary Options or Forex brokers, here you will not have a demo account, with a fictitious balance to test.
To deposit you have a wide range of options. In the upper right corner, you have the "buy crypto" button. Depending on the currency you want to pay in and your country, you can buy with visa or mastercard, make a bank transfer or buy with fiat currency using third party services. Depending on your country you can also have other specific deposit methods not mentioned here.
But if you are a total beginner you will have a whole learning department at the Academy. The Academy is an excellent area with almost 300 articles, written in several languages.
Is Binance honest?
One of the company's pillars has been – and continues to be – a solid security.
The company supports several layers and technologies of security. The familiar two-factor authentication that sends you a SMS or email is present, as well as compatibility with Google Authentication.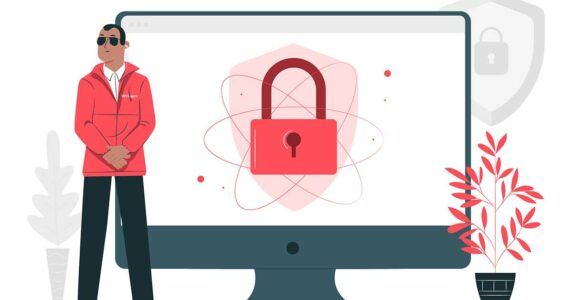 You can also set an anti-phishing code, so you can easily recognize if the emails you are receiving are really coming from Binance or are phishing attempts.
There is also an Address Management function, where it allows you to create a list of (trusted) digital wallets that you can withdraw to. Once you set this function, all new addresses will require an email confirmation before you can initiate the withdrawal.
If all this wasn't enough, you can still count on support for hardware authentication, via a device such as the Ubico YubiKey.
These hardware security keys are physical tools that protect your data. Instead of using a password or digital code, these small devices maintain your security as they need to be connected to your computer or smartphone as a guarantee of access. They are USB/type C keys or smaller devices, with or without fingerprint reading.
Binance also leads the CryptoSafe Alliance, which shows commitment to security. This anti-fraud platform checks up on the Blockchains of Bitcoin, Ethereum, TRX and EOS, monitoring security for threats.
The Recent Battle with Regulators
While security is one of Binance's key points, the truth is that complications with regulators have increased in recent months. Why?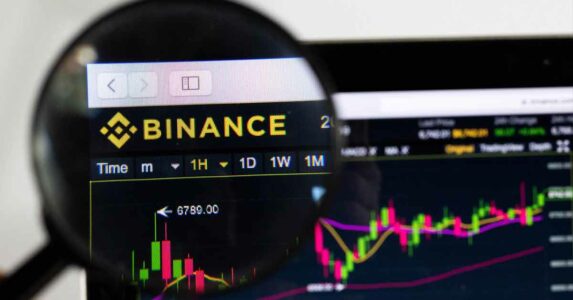 During 2021 we saw several regulatory moves that limit Binance's range of action. In June of that year, both the Japanese Financial Services regulator and the UK's Financial Conduct Authority (FCA) issued warnings indicating that the brokerage operates without registration in those countries. In July, it was Italy's turn to announce, through Consob, that Binance "is not authorized to make investments in that country.
In addition, some forms of deposit within Europe have been temporarily withdrawn, with the impossibility of depositing funds via bank transfer for European clients.
These limitations are not a ban, and the reasons seem to be the same, which is the lack of information about the company's actual location. If the company's CEO, Changpeng Zhao, indicates that the company has no definite headquarters anywhere, regulators point out that one of the main addresses is in the Cayman Islands, an alleged tax haven.
The relationship of the company with regulators has not been the smoothest, but it does not seem to shake the overall structure of the platform much. The overwhelming majority of customers are still able to trade smoothly.
Services that Binance Features
In the first paragraph we said that they allow the exchange and storage of cryptocurrencies. But in fact, it allows much more than just that. In fact, it has so many features that a newbie entering for the first time will surely be 'lost', not knowing where to click or what to do.
Indeed, the platform is extensive, full of areas and their sub-areas. The developers have done a good job, keeping the interface simple, 'clean' and functional to the extent possible. But the truth is, if it is your first time on the platform, you will be overwhelmed by so many options and able to feel like you are in a maze.
Buying Cryptocurrency
Naturally, this is one of the key points of the whole platform, essential to get you started.
You can transfer cryptos from other platforms, but in case you don't have any, the most certain road is to start here.
You can buy, sell and convert crypto. You can buy with fiat currency (euros, dollars, etc), as you can buy with crypto.
Spot Trading
No doubt one of the areas you will spend the most time will be in the Spot trading interface, which is the spot market. Buying and selling can be a lot to take in if it's your first time on Binance, but the video below explains the details of the trading view and ways to buy.
Converting Cryptocurrency
You can use the Convert tool, which allows you to convert currency X, to currency Y, in just one click. Without buying, without selling, in an easy and fast way the platform converts the amount you want. In the image below we can convert BNB to BTC. When using this feature, the platform converts at the market price at that moment.
Staking Rewards
Staking is a recent but already very popular term in the cryptocurrency world. In an easy way, it involves earning interest by leaving your coins to yield. Unlike in a bank, where interest yields little more than zero percent, here your staked money can earn you a fair extra.
It will depend on the amount, the length of time you leave it to yield and the currency, but to give you an idea, below are some currencies and their estimated annual profit percentages:
– QTUM: 1 to 2%
– ALGO: 8-10%
– ATOM: 6 to 9%.
Of course, these values tend to change over time and more coins will appear for staking.
Lauchpad
Binance Lauchpad is yet another exclusive area of the platform, and one that fans love. This is because, in short, you can participate in projects to launch new coins, and earn coins without doing anything!
I'll explain. When launching a new token, the entity responsible engages Binance and its massive customer base to spread the news of their token throughout the community.
You, and everyone else, can subscribe to the releases of these new tokens by setting aside an amount of BNB (read more about BNB below) for a short period of time. This amount is safe and you have no chance of losing it, it is there to bank your support that token. Naturally, the more you reserve and bank, the greater your rewards will be.
After the period is over you get all the BNB invested plus a percentage of the new token. Pretty cool, don't you think?
Binance only chooses projects that are solid and that will help the community.
At the time of writing this article, more than 50 projects were released on Lauchpad.
OTC trading
Binance also has a direct currency exchange section, without involving third parties. Ideal for users who want to move large amounts quickly and securely without affecting the markets. It suits almost all the currencies listed, be they crypto, stablecoin, altcoin, etc. No new wallet will need to be created, no marketplace or validation via blockchain, all done securely and confidentially.
Binance NFTs Marketplace
If you have never heard of NFTs, read the article. So Binance's NFT marketplace is another platform where creators and collectors can create and trade in NFTs, one of the latest crazes in the virtual world.
Using the Binance Smart Chain or Ethereum blockchains you can create and launch your creations or simply buy through auctions or fixed price. The brokerage company takes a fixed 1% premium.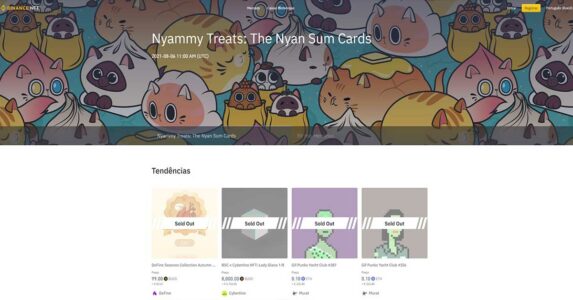 What is BNB?
BNB is another reason that helped the broker to get to such a prominent place.
BNB is BinanceCoin, the native currency within the Binance ecosystem. Was launched in 2017 and is a token that can be bought and sold like any other. But it can be used for much more, so check it out:
Payment of Fees: you can use BNB to pay transaction fees and still get 25% off those same transaction fees if you do so.
Credit card payment method: You can use BNB to pay for crypto credit cards at Crypto.com
Payment method: Through third-party apps like Trustwallet, you can use your BNB balance to buy travel, NFTs, book hotels, and more.
Investment: Within the Binance platform, BNB is used to fund your holdings in the Lauchpad we talked about above, where you can earn token directly.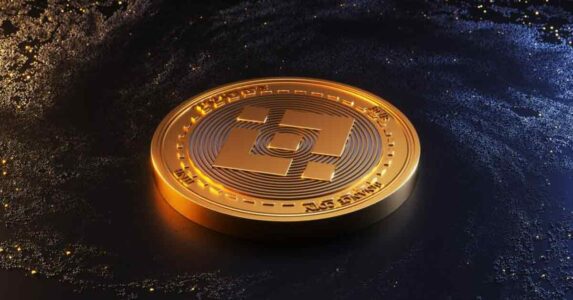 It's important to explain that BNB has a finite supply, and that, every quarter there is a purposeful destruction of Binance Coin. Binance itself, uses each quarter 20% of its profit to buy back BNB, just for the purpose of destroying them. It will continue doing this until it destroys 50% of the total amount of BNB, with the goal of making it scarcer and more valuable.
Binance Card
This is a physical cryptocurrency credit card, issued by the firm itself. The card supports payments with BTC, BNB, ETH, SXP and BUSD. It is not available in all countries, but in those where it is available it allows its user to exchange, in real time and at the time of the transaction, its digital currencies for fiat currency, euros for example. It has an entire network of 60 million merchants in about 200 countries around the world.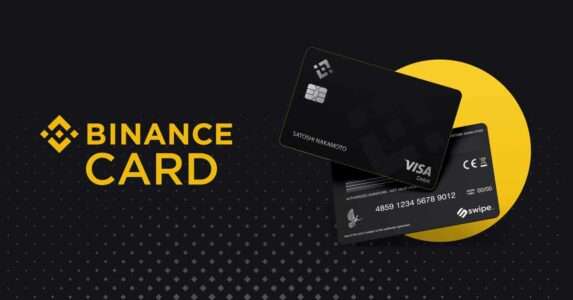 It has another advantage, when using the card, you will have a cashback system, in which you receive a refund depending on the amount of BNB you have inside Binance, nice isn't it?
Advantages and Disadvantages of the Platform
Binance is one of the most prestigious companies in the industry with the following pros and cons:
Pros:
Unbeatable fees
Professional interface, even with so many options
Security level at a high level
BNB and what it allows
Giant amount of assets and financial instruments
Website, app, platform, support and learning area all in more than 15 different languages
Against:
Steep learning curve, not an easy platform to master in a few days
For a beginner the vast amount of options and trading instruments can 'scare' you
Complicated relationship with regulatory bodies
Binance Conclusion
The Binance platform remains in a narrow group of leadership. For many, it is still number 1 and for the reasons we have already explained. Clean and super advanced interface, full of functions and options, but that can 'scare' newbies. Quantity of assets is unbeatable and fees are some of the lowest in the market, especially if you put BNB to good use.
The relationship with regulators has been a bit turbulent. Not that there is a lack of security for merchants, far from it, but it does cause some customers to stop having access to certain features.
If you are not afraid to master a professional platform full of features and business formats, and if low fees are a priority, then Binance will be one of the best options on the market.