Coinbase is a leading buying and selling cryptocurrency firm, listed on Nasdaq and with a solid reputation. With almost 10 years on the market it is best suited for beginners. Is it the right choice for you?
Introduction to Coinbase
They are one of the largest and most prestigious platforms for buying and selling cryptocurrencies. Moreover, it is one of the oldest still in business, as it started the activity in 2012. They are headquartered in San Francisco, USA.
It has a solid regulation and a very simple interface, which appeals strong to beginners. It remains at the forefront of the best platforms available.
It's listed on the Nasdaq exchange since April 2021, which shows its size and stability.
It has maintained a very high attention to its simplicity of interaction, deposit and withdrawal. They have almost 60 million verified customers, in more than 100 countries around the world.
The company started out only as a Bitcoin brokerage service (selling Bitcoins directly to customers) but with the huge evolution of the cryptocurrency world, the firm has also reinvented itself, offering more services over the years.
We can say that they are a platform that is more geared towards the newbies. Some of the features on it are a valuable help for the more novice. But through Coinbase Pro the company invites the more experienced to join them as well.
First Steps at the Broker
Registration is a very easy process. First, go to the main page and in the form enter your name, email, and the password you want to use.
You will then be asked to verify your email address. You will then be asked to enter your cell phone number to receive a verification code and enter it. The company will later use this phone number to send you 2-step verification codes. After this step, it will ask you to enter your identification details.
As with any investment service, you will need to prove your identity through identification. This step is mandatory for companies with any solid regulations.
After this, your account will have been created and you can finally add your bank account, credit card, or debit card information to allow deposits and withdrawals, so you can start trading or investing.
Trading, deposit and withdrawal permissions are related to your account level. There are 3 account levels, like the levels in a video game.
Each level unlocks additional features for your account. By checking certain information, you will have access to higher limits and unlimited transactions on your account.
You can easily see your current level and how to increase it by going to the account limits section in your Settings. Depending on your current level, you can take the following steps to increase your account level:
Verify your phone number
Verify a valid photo ID
Verify personal information, including proof of address
With this scheme, traders don't have to submit everything at once to validate their account. Instead, they can go on trading and get more into the brokerage company, and if they really like and need to increase their limits, they will do so with the steps described above to the extent necessary.
You can define, as much as possible, the interface as you wish, but it is unfortunate that you cannot change the language to your native one, it remains always in English.
Which Services the Company Provides
Coinbase's main service started out as brokerage, offering the service of buying and selling cryptocurrencies. However, it is no longer just a platform for buying and selling cryptocurrency.
Additional projects of the company are:
USD Coin
A stablecoin created together with Circle. Created to be a crypto with a stable price, equated to the US dollar, but virtual.
Coinbase Wallet
It is a virtual wallet where you are the sole owner of the cryptocurrencies. You do not need to be registered with Coinbase to access the Wallet. They are separate accesses and services.
In this wallet, private keys are kept only on your device and not centrally in a broker like Coinbase.
Coinbase Card
A debit card that allows you to spend your cryptocurrency funds on the extensive Visa network. No annual fees, and with the ability to give you cashback up to 4% of what you spend. The card is coming soon and will be available for now in some countries in Europe, UK and USA.
Finally, we have the very important Coinbase Pro, which is a cryptocurrency trading platform. We will cover it in more detail in the point below.
Coinbase and Coinbase Pro
When Coinbase is mentioned, the term Coinbase Pro immediately comes up and sometimes there is a lot of confusion about one and the other. Which one should I use? Are they part of the same company?
Yes, Coinbase Pro is part of the same company and is an app attached to Coinbase itself.
Formerly known as GDAX, Pro is a platform where you can trade cryptocurrency with more options than regular Coinbase allows.
A user who is already registered on the Coinbase platform has immediate access to Pro. The access data are the same.
But the objective and target audience of one platform is different from the other. The original coinbase is more oriented to beginners and Pro, as the name implies, more for traders with some experience.
Let's take a look at the differences:
– Charts – Coinbase's charts are simple, pretty lines, very easy to understand, but without much technical depth. There are some generic metrics like volume, demand, average holding time, etc. Ideal for starters.
In Pro the metrics are left out and the simplistic line charts give way to candlestick charts that allow for better analysis, particularly for those trading price action. It has a depth chart that tells you in real time the buy and sell orders.
Unfortunately, although it is the Pro version, it is not always responsive, crashing at times, not to blame the fiber optic broadband network connection used in our testing.
– Unique Features – As we have already explained there is no one platform that is better than the other, but rather one that is more suited to one type of trader. Therefore, both have unique characteristics when it comes to trading.
Very useful news feed: they are released frequently and you can create alerts for the currencies you prefer most.
Another interesting feature is Earn and Learn. In this area there is some educational material about currencies and you even get some coins for watching them. Very nice!
Below you will find a quiz to take for the CLV coin, where you can earn CLV if you get it right. The difficulty level of the questions is low, to tell you the truth.
Pro doesn't have these advantages, but you can operate by setting limit orders, which makes all the difference.
Also, in the apps these differences are checked equally. If you are a trader with some experience, the Pro version of the app is going to be your favorite. However, if you are a beginner and have less knowledge you will feel more comfortable with the 'normal' version of the app.
But it is important to note that both apps are good and are available for Android and iOS.
Also, in the fees there are differences, which will be described in more detail below.
Fees
It is well known that the system of fees charged in both Coinbase and Coinbase Pro is complex and weighty, in a bad sense. That is why we have reserved a chapter just for this. As we will see, the fees can be a bit expensive, limiting your profits considerably.
In normal Coinbase you always pay two out of three possible fees. The spread fee you never get away with and will always be fixed at 0.5% of your total transaction. Then you have the flat fee and variable fee, where you pay one of them, whichever is more expensive. These last two depend on the total transaction value, geographic location where you live and which method is used to buy the crypto.
Let's take an example, for Coinbase, which is not even one of the most harsh one, just to give you an idea:
Lucy wants to buy the equivalent of $100 in Bitcoin and to buy it she is going to buy it via bank transfer. The first fee is 0.5% ($0.5), plus the flat fee, which for this example is $3. All together you bought 100 dollars, but in fees you lost 3 and a half dollars, which corresponds to 3.5%, which is a lot.
In the case of Coinbase Pro, the situation gets a little better. The fees here depend on your trading volume over the past 30 days. Generally speaking, the less you trade, the more you will pay in fees. The fee structure is available on the official website for reference and at the time of this review was as follows:
Note that it is possible to transfer funds from Coinbase to Coinbase Pro and this is free and usually takes a few seconds to process.
Are My Investments Safe?
The firm remains one of the world's major broker firms that has not suffered a massive cyberattack, leading to losses of thousands or millions, as has happened to many others.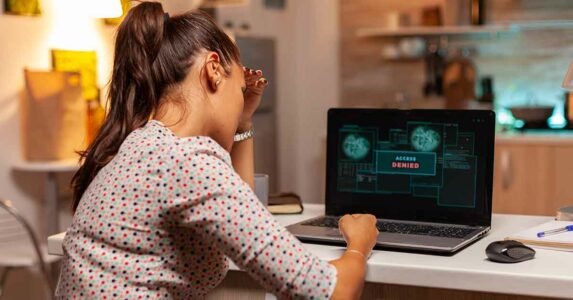 The firm claims that 98% of funds are stored offline in various locations around the world, which helps provide even more security for (your) digital assets.
This helps explain why many people continue to sign up and stay on this platform.
And this listing showing cyberattacks done to similar platforms from 2011 to 2020 helps corroborate their security.
Sure, you will find several more or less isolated stories of some users who were hacked, losing their funds, but in most this will allegedly be associated with lack of security on the user side.
This is why it is so important to meet security metrics on your account.
Both normal and Pro version incorporate good levels of security. You can (and should) use two-factor authentication that sends you a text message to your cell phone or through Google Authentication.
You can also use your physical authentication device, such as Ubico YubiKey.
Available Assets
The amount of assets available to buy or sell within the platform is satisfying. Naturally, the most famous and most traded coins are present. But we are forced to say that it depends on your level of demand.
In Pro there are more than 200 assets to trade. But in 'normal' it doesn't reach 90. This will be more than enough for a beginner user. But when comparing with other alternatives, such as Binance and its more than 500 assets, it 0seems rather short.
If you are a trader with a desire to test new coin projects recently released and with still little volume, you may have difficulty finding them here.
On 'normal' you will usually get a menu like the one you see below, where you can find out more information about a particular coin, you can even follow it, but it is not available to buy or trade.
Customer Support, How Does it Work?
The firm claims that customer support is available by email, phone and on Twitter.
However, after a close examination, Twitter is only for announcements issued by the company, so you cannot raise your questions or doubts.
By phone you will not be talking to a real person on the other end, so we assume it is a chat with a voice bot. It is not the most useful either.
That leaves email support, which does exist and is accessible by clicking on the "need help" button or dialog icon.
You will get a box with FAQs help and you can send a message that will then be answered later.
From our experience, support is not the fastest.
Although the broker's global team exceeds 1700 employees, it took us some time to receive feedback and the forms of support the broker has at your disposal are scarce.
The fact that the support is only in the English language may also limit some traders who do not know the language.
Advantages and Disadvantages of the Platform
A extremely solid broker with the following pros and cons:
Pros:
US company with "bulletproof" US regulation
Extremely easy-to-use platform, focused on those just starting in this market
Solid security, one of the company's absolute pillars
Listed on the Nasdaq exchange, one of the largest indexes in the world
The Regular and Pro complement each other and suit both the beginner and the more experienced
Solid normal and Pro applications that you can download
Against:
Very complex fee system that tends to be more expensive
Support is slow to respond
Pro platform sometimes 'freezes' at crucial moments of a purchase/sale
Platform and app in English only
Conclusion
Coinbase, along with Binance, sets the pace in the world's top brokers in the cryptocurrency department.
Its ease of use, security, and its simple, beautiful graphics appeal immensely to a beginning trader who is still taking their first steps. In fact, it is common to see this company as being the gateway to this world.
Later on, these same traders often migrate to other platforms, either fully or partially, because they need other tools that Coinbase does not give (yet). If you are taking your first steps, no doubt Coinbase will be one of the most solid options you can find.