Binary Options or Digital Options are a recent trading tool that became one of the fast growing financial instruments lately. But is it a true investment or just a scam? Learn here.
What are Binary Options?
The shortest Binary Options definition is a bet that is made on financial price asset (if its price goes up or down) with an expiration time to finish that bet.
The bet is to wager on the fall or rise in the price of a product / financial asset, nothing more, nothing less.
Simple, no? So, now that you understand the main idea, let's get into this market.
Contrary to other markets, like Stocks, we do not buy an asset, but we only bet on the price value of the asset we are trading.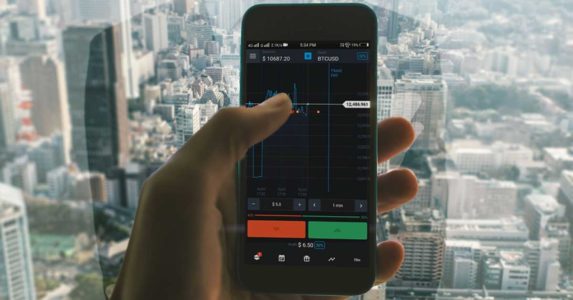 This way, we simply pick an asset, and from the entry price at the moment we chose 2 directions. Call if we think the price is going up, or Put if we think the price is going down.
Another important rule on the Digital Options is that this "bet" has an expiration time. So, we also need to choose and set up when it ends (by choosing an expiration time). This expiration time can be 1 minute, 5, 15, 1 hour, 1 day, etc.
It is a regulated market that exists since 2008 and has experienced large growth due to the ease with which it trades, low investments, and profit potential.
In this post we have Binary Options explained from A to Z so if you are new in this market you can understand all about this trading product that is one of the fastest-growing products in the world.
Here's how we here summarize Binary Options
| | |
| --- | --- |
| Product | Binary Options |
| Regulated | ✅ |
| Since | 2008 |
| Platforms Available on | Mobile, Tablet, Desktop |
| Minimum Deposit | 10 USD |
| Minimum Trade | 1 USD |
| Maximum Profit | Up to 100% per single trade |
| Account Types | Demo, Standard, VIP |
| Deposit Methods | Bank transfers, Credit cards, e-wallets, and Bitcoin |
| Withdrawal Methods | Bank transfers, Credit cards, e-wallets, and Bitcoin |
| Expiry Times | from 30 seconds to 1 week |
| Options Types | Binary Options Turbo and Standard |
| Type of Assets | Forex, Stocks, Indices, and Commodities |
| Free Demo Account | ✅ |
| Tournaments | ✅ |
| Deposit Bonus | ✅ Up to 100% |
| Overall Score | 95/100 |
How do Binary Options work?
After we have the account open, and you have access to a trading platform, we need to choose the asset where we want to bet (Shares, Currencies, Indices, Gold, etc).
Once we have the asset to make the trade, we need to choose the direction (up or down). As we saw, we only need to guess if the price will increase or decrease during the expiration time we choose.
We place the value of our bet and how long the bet lasts (bets can go from 30 seconds in duration to 1 day or more).
Once the expiration time reaches its end, we will know if we won or lost.
On average, each winning represents 70% to 80% of our bet. This means that if we bet 10$ we will make 8$ in liquid profit.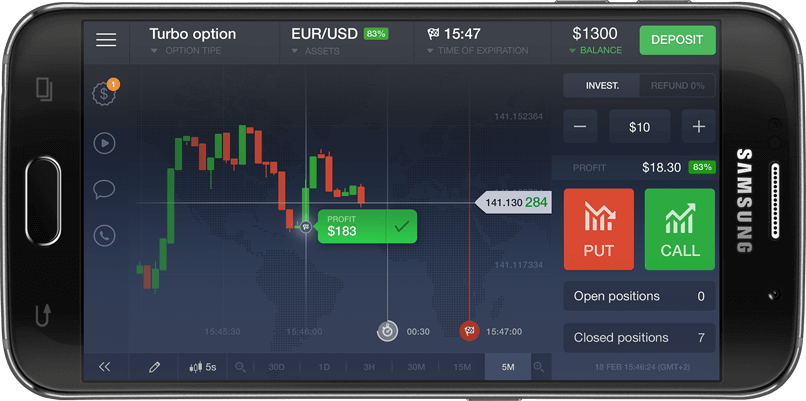 How to trade Binary Options?
Chose an asset, ex: EURUSD.
Chose the value to bet, ex: 10$.
Chose the expiration time, ex: 1 minute.
Click the Call (price to go Up) or Put (price to go down).
Once the time is expired (1 minute on this example) you will win or lose.
Win if you chose the correct direction of the price.
Lose if the price went in a different direction of your bet.
Similar Tools to Binary Options
When in 2018 when Options became banned in Europe and other countries, some of the most important brokers created similarly or in some cases, almost the same financial products, but changing to something different.
Products like FX Options from IQ Option, or Fixed Time Trades from Olymp Trade are two examples.
In reality, it was a way of continuing to offer its services and products by changing the name and making some minor changes, but ultimately the product on the basis of these offers remained Binary Options.
So, even it Is not allowed in several countries, the appearance of identical tools from some Brokers allowed people to trade almost the same instruments with a new name.
Learn how to make money with Online Training:
In any job or activity, your first step is to learn.
Binary Options are not related to luck.
It is not a Casino or Gambling.
In order to be able to make profits, the only solution is to learn how to recognize the market, learn to use the platform and the charts, learn what are the best strategies, learn how to behave like a trader.
To know what rules to follow, to get disciplined.
For that, the solution is to get Binary Options Online Training.
What is the best Broker?
In this Site, we analyze the best Brokers and Online Trading Platforms for trading and got a table with the ranking.
From our personal experience, the best Broker is IQ Option.
IQ Option was created in 2013 and it has become in just a couple of years the platform with more clients worldwide.
Binary Options for Beginners
If you are a beginner then you are in the right place to start.
We offer several tools for all the Beginners in this market:
1 – Online Training with a simple Course that will give you all the important knowledge to become a profitable trader.
2 – Signals up to 1 year for free.
3 – Free support (WhatsApp, Email).
And the most important is that you can get all those professional tools for free.
Just become our referral and you will get all that 100% free.
How can I become a successful trader?
Choose the proper Broker to open a binary options account: above I recommended the worlds leading brokers.
Open a Demo account and test.
Get proper training.
Test several strategies.
Work your emotional control and discipline to know how to behave on the market.
Deposit on your account and start trading in real mode.
Don't be greedy. Think about earning not in getting rich.
Trade as a trader, not addicted.
Always follow your rules and stick with the discipline and don't lose your emotional control in losing days.
Make goals daily and monthly that are achievable.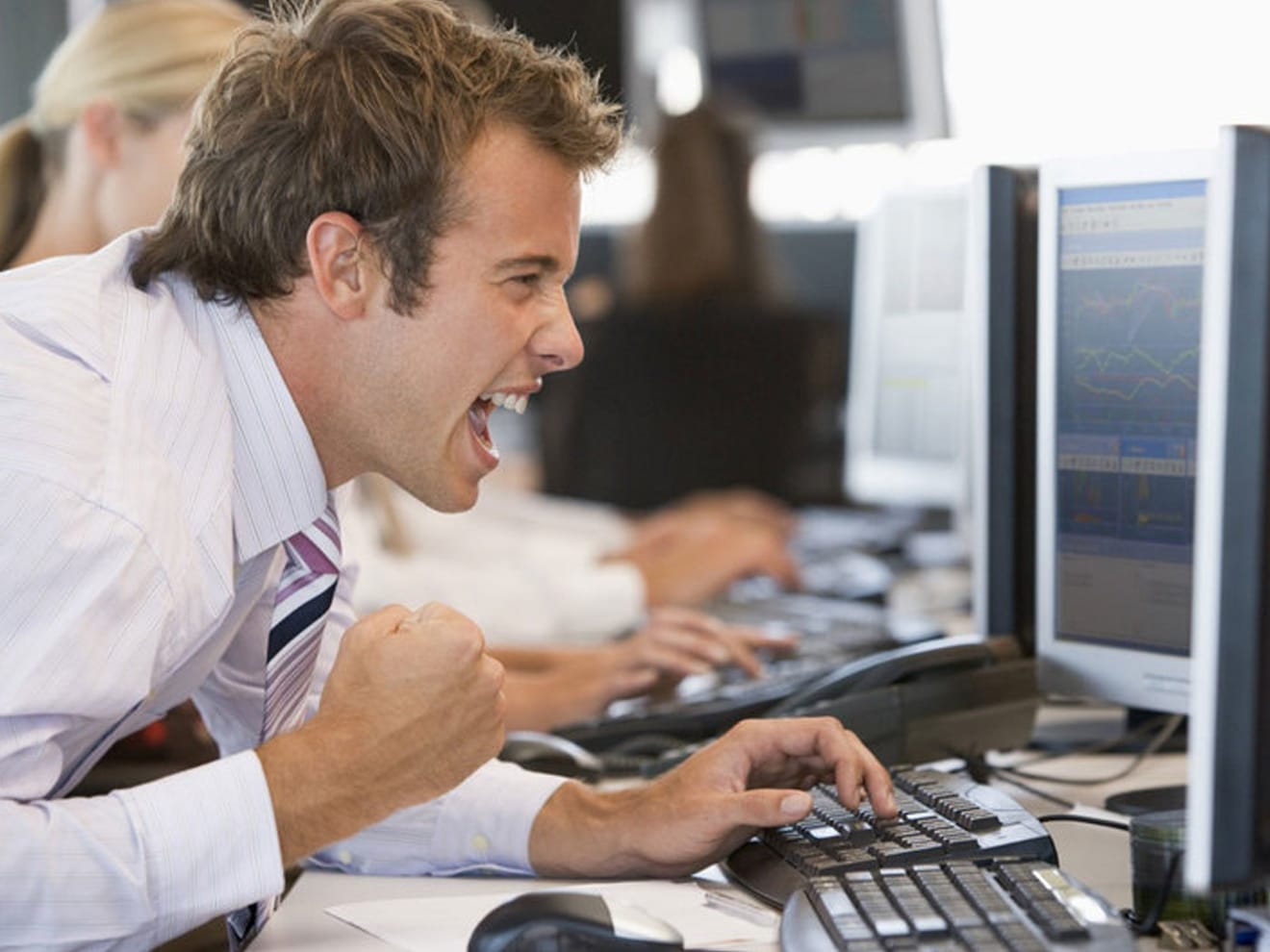 Are Binary Options Safe?
To trade safely, you should always choose a regulated broker that good reviews on the binary options industry. If the broker is recommended by traders and review sites, then it is safe to say that the broker is legitimate.
This is a regulated investment product and has existed for more than 10 years.
However, being trustworthy does not mean that there are no people and brokers who use this market to make money illicitly.
You should be aware of who you trust and who promises quick and easy profits.
Binary Options are a highly expanding investment instrument, where you do not invest in the purchase of assets per se, such as the purchase of Shares in the Stock Exchange.
The process consists of placing bets on the value that a certain asset can reach in a certain period of time, which can be short (60 seconds, 15 minutes, 1 hour, etc.) or long (1 day, 1 week, 1 month, etc).
Binary options consist of betting on the PUT, or on the CALL of a price.
If you do, you'll be able to profit on average from 70% to 85% of the value of your operation.
They are a form of recent investment, although they already have many users, because of the potential of gains and the ease in negotiating.
Are Binary Options Legal in South Africa?
According to the official website of South Africa GOVERNMENT people from South Africa can trade this type of investment.
You can take a look at the official document Gov.za.
Can you really make money with binary options?
The answer is that yes, you can make money by trading with this trading tool.
However, you need to search for a regulated broker and learn how to trade binary options trading and choose the best trading strategies.
You can't just pick a random broker or strategy and rely on luck to get consistent profits.
The Simplicity As Advantage:
The whole process for those starting is extremely simple, which also explains the success Binary Options have had.
The trading of this financial instrument is done through Brokers that make their online platforms available and where we do the negotiations.
We can either negotiate manually or use signal systems or automatic trading systems called Robots.
For those who want to negotiate autonomously and manually, you only have to learn to use one or more trading strategies.
The simple way to succeed is to have training. For this you can opt for the Course developed especially for Beginners.

Main types of binary options:
Cash or Nothing
Assets or Nothing
One Touch
No Touch
60 Seconds
Check below each type:
Cash-or-nothing: It's the simplest and most used. It consists of betting on the increase or decrease in the value of the asset.
Here it does not matter what the final value is, but only if it is above or below the value at the time of placing the bet.
If you get it right, you will win an average of 70% to 85%. In case you fail, you lose 100% of what you bet.
If you can find a strategy that allows you to get more than 60% of certain bets, you will make a profit.
Assets-or-nothing: Unlike the previous option, the payment here is determined by the price of the asset itself.
It is a good option but it implies a better understanding of the financial markets or at least being inside asset prices and the latest fluctuations.
One-touch: This option ends when the asset reaches a certain value.
Here one of the difficulties is that the price reaches this value within the period of time that the operation lasts.
No-touch: Here the opposite is intended.
It is to avoid that the price reaches the limit value within the time that the operation lasts.
Download several useful files totally free here:
60 Seconds: Very fast operations. If there is a well-defined trend of a price, this option allows you to close the transaction quickly before there is a price reversal.
It is also very popular, especially among those who already have some experience.
With the development of binary options, new formats or variations of existing formats have appeared.
Each Broker tries to offer something different, so it is normal to find variations to these formats.
What are the Best Strategies?
You need to understand that there are no strategy that works all the time or is 100% accurate.
Every strategy works well in some days or in some market conditions, but in other days or market conditions, it simply does not work at all.
For that reason, you need to know several different strategies and use the best one in each market condition and moments.
In this site, we explain the most used and known Strategies.
Steps to begin trading Options Instruments:
Choose a Broker
Learn
Recognize trends and graphs
Know how to invest
Learn when to stop
1 – First steps and registering with a Broker
You must open an account with a broker (start with a demo free account).
There are lots of brokers, although not all have regulation, support in your preferred language, or reliable platforms.
The ideal is to choose a broker that is regulated by a credible entity.
Each Broker has its own platform to trade.
All the main brokers offer both a Desktop / Web Platform as a Mobile App.
This means you can trade-in any device, Desktop or Mobile.
2 – Take a Course and Choose the trading strategy
In addition to the strategies that are the tools that help us to know how to put the trades and know where the price goes, it is important to have more knowledge.
This knowledge must be acquired with a complete Binary Options Course.
The courses teach the rules of trading but also the rules about having the discipline and emotional control (when dealing with money and betting, discipline is fundamental) as well as a set of strategies to manage profitably.
Education is important to give you the proper knowledge to become a successful trader. We can guide you with our online training, as we have made with many students so far.
Remember that there is no strategy that is infallible, as none is bad.
There are days when certain strategies simply do not work. Others work best at certain times or times of the day.
Others work well with certain assets and not so well with others.
The ideal is to test more than once and try to specialize in which you feel better.
Even because each person has its own characteristics and can better adapt to a form of negotiation that is present in one strategy and not in another.
On this site, you will find some different strategies.
Although many people worry about finding the perfect or the best strategy, the truth is that there is no such thing and also equipped only with a strategy we do not make any money.
It is fundamental to have other knowledge, either the rules of trading, or how to work in a disciplined way, or how to control emotions.
Only by achieving all this is that the strategy will work. Therefore it is fundamental to combine good strategies and the knowledge of everything else that includes trading, negotiations.
Many people fail because they focus solely on strategies.
They try dozens and never make money. The advice is to get everything, strategies + emotional control + discipline + trading rules.
Take a course that offers all of this. Besides our training, we also have a simple Binary Options Guide to help you with the initial steps. Go to our free material page to download the Guide.
You can choose to use a signal-sending provider, and let them be professionals to send you trading proposals.
It is a very popular form nowadays since there are companies that are dedicated to sending these signals with very interesting results.
On this page, you will find some free material, such a Guide, a PDF, a Book PDF (trading in general), and more.
3 – Recognize trends and use the resources
For those who want to use Strategies based on the technical aspects, it is important to recognize the trends.
Recognizing a pattern in a chart is straightforward, but you have to pay attention to the type of chart being watched.
You can also use the chart by choosing the type of asset you want to track, how long you want to track, as well as adding some indicators that are important in order to use some strategies that work from technical indicators such as those found in the same graph.
Also important is tracking economic news that causes changes in assets. You should also use an economic calendar for this effect.

4 – Investing the right amount
It is important to know how to manage your funds. To learn the concepts, please read the article on Risk Management.
It is essential to understand how much to invest. The understanding of this rule can save your account.
5 – Know when to stop
There are days that the market does not have a defined trend so that assets are constantly up and down without taking a specific direction.
If you have losses on 3 consecutive orders, stop trading. Come back the next day.
Sometimes, in an attempt to recover losses we experience an emotional meltdown and enter a downward spiral of loss after loss and when we notice we have already lost 50% of our funds.
The rule to stop when we see that things are not going well is very important. Be aware of it and always respect it.
Lastly, be sure to visit the bonuses and promotions section. If you are just starting we have several promotions, some are exclusive to our Blog.
Carefully read the articles I write and follow the Binary Options Blog because I'm constantly updating our information and writing new articles.
If you have any questions do not hesitate to comment on articles or contact me through the contact page.
If you enjoyed reading the blog, please share it. Thank you.
Together with Forex, Binary Options is the fast-growing investment product. Together, they have many things in common, but some differences that made this kind of investment ideal to newbies.
Binary Options or Forex, What is the best?
Even both these financial markets and instruments have several similarities if you are a beginner one of them is easier to learn and to trade.
Learn about the advantages and disadvantages of each one to choose the best trading instrument for your case.
Read our post about the comparison between Binary Options and Forex.
BO Robots
A Robot is a software that trades in your place. It is a software that does all the work of a trader.
The auto trading (another name for robots) searches for good trading opportunities and places the trade.
Basically, it makes all the job that you would do.
In the past many Brokers used Robots, but today there are few that still offer those programs.
Those robots are not only software but also human trader where you can just copy their trades.
This system known as binary options copy trading is more used in the Forex market, but you can find some also in the BO market.
On this page, you can find more info on Binary Options Robots.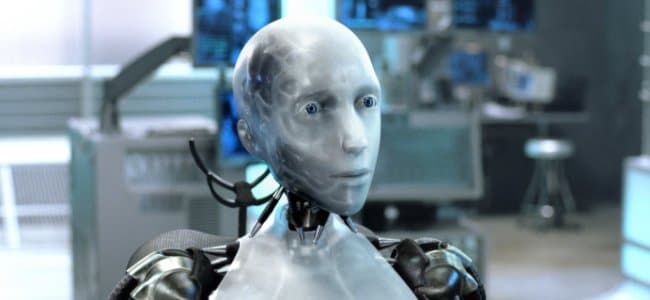 BO Signals
As I mentioned before, we have links to access Binary Signals services and channels.
You can try them for a small price or become our referral and you can access Free Signals up to one year.
Signals are similar to Robots, but the act of placing the order is performed by you, by the trader.
That is why Signals are allowed by all binary options brokers, and robots are not.
Since with the signals, no one has access to your account, but you, and some regulated Brokers, its regulation does not allow a 3rd part to access the client's personal account.
To know more about Signals you can read this: Binary Options Signals.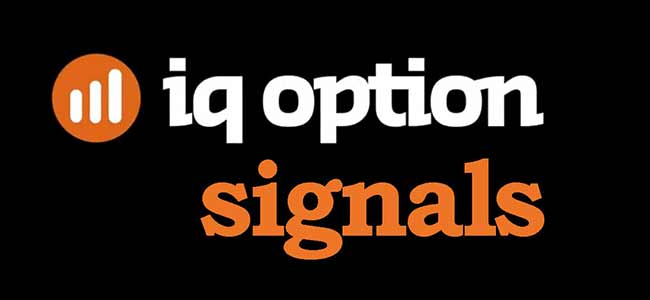 Advantages of trading BO:
Since it is a simple bet if the price asset goes up or down, it is easier than other markets like stocks or forex.
For beginners, it is the easiest investment instrument to start with, since it is easy to understand and more simple to learn.
Since it offers an expiration time to end the trade, you know exactly when you will have the result.
It offers expiration times from 30 seconds, so you do not need to wait long until you get the result of your investment.
You can start with just 10$.
You can trade with just 1$.
The platforms are really good and very user-friendly.
You can trade on your desktop, mobile or tablet.
It is a regulated product.
Your deposit will enter on your account in seconds and your withdrawal in hours.
Here's How we summarize the 10 reasons to trade this market:
This instrument first started in the USA, and even with different rules, we can know more about how this market works on the USA.
Binary options are financial options that come with one of two payoff options: a fixed amount or nothing at all. That's why they're called binary options—because there is no other settlement possible. The premise behind a binary option is a simple yes or no proposition – in Investopedia.
Easy to trade
Easy to understand
Fast execution
Fast result (expirations from 30 seconds)
Small deposits
Small trades
Good platforms
Trade everywhere (PC, Android, and iOS)
Regulated investment product
Fast deposits and withdrawals
Frequent Ask Questions: