Olymp Trade is an online financial trading platform. And it has great applications that offer you an awesome trading experience. Keep reading, to understand what they are, and how you can easily and install them.
How do I access, login and download Olymp Trade application?
Olymp Trade offers 2 distinct platforms and allows trading on various markets and assets.
It's free to login and download Olymp Trade applications. It can be downloaded to any device or used directly from your web browser.
To understand how it all works, I will explain step by step.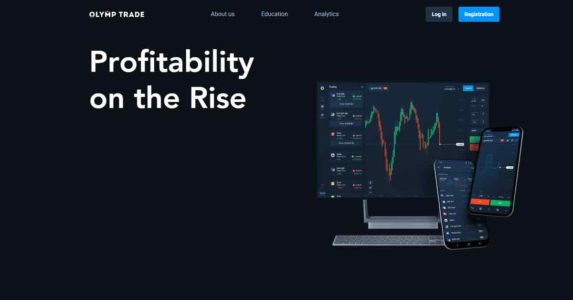 Olymp Trade
To know the company in detail, how it works, what products it offers and how its platforms work, read the complete and updated analysis I did for it in the link below:
How to access Olymp Trade?
The access is made through a quick registration, which takes a few seconds to do.
By clicking on the link below you will be directed to a registration page.
Click to Login to Olymp Trade IN THIS LINK
To enter Olymp Trade you must register using your email and a password.
Be careful when entering the email, because sometimes one can mistype the email and it is accepted, and the account gets an email that does not exist.

If you deposit and later have a problem logging back in, not having used a correct email, you will never be able to recover the account.

Believe me, this happens more often than you think.
Use a strong password that you don't forget, and above all a password that you don't use on any other type of account or platform.
Remember that this is a financial platform that deals with money, with your money, and that you cannot have a password that can be stolen.
You must also choose the currency you wish to trade.
You will receive an email to confirm your registration in the platform.
How to Login to Olymp Trade?
Once you have created a free registration to enter Olymp Trade, you will use the same data to login to Olymp Trade.
Whenever you wish to trade you will always need to log in to Olymp Trade with email and password.
Tip: Whenever you are not trading, log out and exit the application. Leaving the application open on your phone or desktop may be an issue if someone access your device.
In case you lose access to the platform, because you forgot your password, you may request a new password.
The process is simple and fast.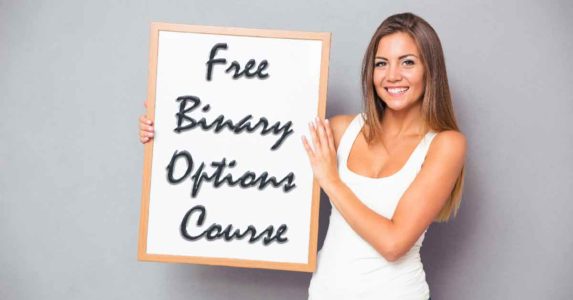 Binary Options Training
No one can get Good results without Learning!
Download the Trading Application
There are two distinct ways of trading with the Olymp Trade platform.
One is directly in the internet browser and is the way for those who use a computer or notebook to access Olymp and trade.
But many prefer to use their mobile phone so they can trade from anywhere.
Therefore, the company has created an application that is available to download to any Android or iOS device.
According to Wikipedia an app or mobile app is:
A mobile application, also referred to as a mobile app or simply an app, is a computer program or software application designed to run on a mobile device such as a phone, tablet, or watch.

Apps are generally downloaded from application distribution platforms which are operated by the owner of the mobile operating system, such as the App Store (iOS) or Google Play Store.
Both applications are official at Google Store and Apple Store.
Enter the official store of your operating system (iOS or Android) and simply look for Olymp Trade.
Click on download app.
I remind you that it's free.
Tip: There are other apps available in unofficial Android stores. You should not download them, even if they offer services for Olymp Trade. Use only original apps, that's the only way to be safe.
After you download the Olymp Trade app, you must login to the Olymp Trade app with the email and password you used at registration.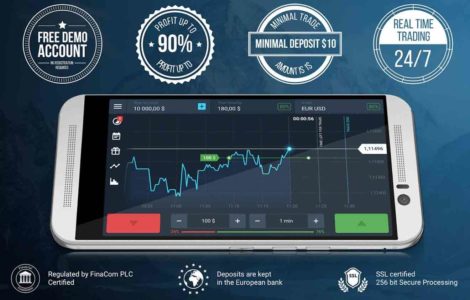 Some security tips for using the application:
– Always have the screen lock enabled on your mobile phone.
– Use a strong and unique password to Login to the Olymp Trade Application.
– Try not to use public and free wireless networks, even those with passwords, such as in restaurants and other public spaces. If you do, it is advised not to have the application open too long, or simply not to use it.
– Avoid using Bluetooth as it is a way for other devices to access your phone and have access to important data from your device.
– You should not log in to other devices than your own, whether from friends or family, as you don't know how safe these other devices are.
Login and Download Olymp Trade: Summary
As you've seen, it's simple and quick to register, access in and log in.
Don't forget the security tips.
After the initial process, don't forget that you are dealing with an investment App.
To get results it's not enough to register the account and have the app, you need to learn how to use it.
Take a course or use support tools.
Practice and test before trading with real money. That is why the Demo account exists.
If you like the article Login and Download Olymp Trade be sure to read other articles about this App here on our website. Share and follow our site.
FAQs Related to Login and Download Olymp Trade Application
Posts Suggested to You