The OTC in Binary Options is a way to trade when the official markets are closed. The acronym OTC comes from the English over-the-counter and represents the parallel operations to trade financial assets. In this article you will understand what OTC is and how it works.
OTC Binary Options
One can say that the OTC is a market for securities not regulated or listed under the rules of the stock exchange.
There are two types of assets or products that are normally traded as OTC:
Small companies that don't have conditions to be traded on the stock market, either by the dimension or by the little liquidity.
Assets or companies traded outside the normal market hours, for instance at night or at the weekend.
In conclusion, we can say that over-the-counter or OTC corresponds to the non-organized market, different from a stock exchange, said as organized market.
In the stock market there are trades of securities, shares of open capital companies, options and inside others, all this respecting a proper schedule and a proper regulation.
All trades outside these hours and regulations take place through the over-the-counter.
Forex assets (currency pairs) are also sometimes used in OTC in weekend trading because these currency pairs work in the official market between Sunday night and Friday night, and at the weekend they can also only be traded in the Over the Counter system.
Who can offer OTC in Binary Options?
Since these OTC trades take place outside the Exchange and other official markets because they are closed, OTC operations on Binary Options take place directly within the platforms of Binary Options Brokers.
How do OTC Binary Options work?
OTC trading in Binary Options is fully managed within the Brokers platforms.
It manages what assets it offers, as well as the hours of operation.
As there is no official open market, prices go up and down according to demand and supply within the platform itself.
Simply put, it is the clients who are trading a certain OTC asset in Binary Options that make its price go up or down.
This is because without official prices, it is the supply and demand within the platform that makes the price fluctuation happen.
In practice, it is as if each Broker was a market, but a market managed by it and the prices going up and down by the direct influence of the clients that are trading that OTC Binary Options asset at that moment.
What are the advantages of OTC Options?
For the ones that work and only have time to trade at night or at the weekend, for example, this allows them to trade.
Or simply those who like to trade every day, OTC trading allows trading 7 days a week, 24 hours a day.
Are there disadvantages to trading OTC on Binary Options?
There may be some disadvantages to trading OTC Options on Binary Options, let's review them:
Being the brokers that regulate this market, because we've seen that it's an internal market of each one, without official regulation, we have no way to control the prices and know if the rise and fall is real or if the broker can control the prices to make people lose.
As the prices, in theory, go up and down according to the investors at that moment, it is complicated that the strategies that work in the official market work here in this market. This is because it is a small group of investors that has the capacity to make the price go up or down, making the strategies based on technical indicators little assertive.
Sometimes the open assets in OTC trading are assets less known or that the investor has no habit of operating and therefore does not know how to behave, leading to losing many operations for lack of experience and knowledge in those assets.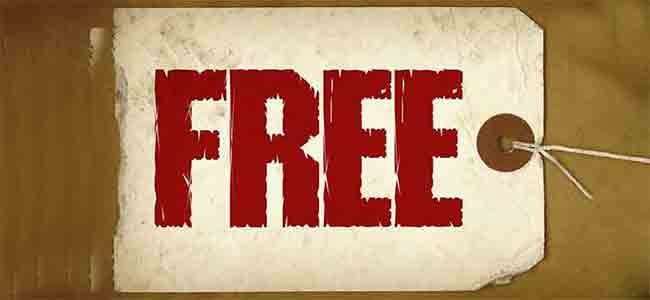 Download Free Material
We are offering free material to help you to trade Binary Options.
Should you or should you not trade OTC on Binary Options?
If you have the time to trade during the week and during the official market hours, my opinion is that you should only trade at this time.
Even because it is good to rest at the weekend.
Someone that needs to trade every day, is probably because an is addicted to trading, not because he wants to make money.
If you can't find time to trade at normal times during the week, then yes, it will be a solution to trade OTC in Binary Options.
If you like the article what OTC in Binary Options is, be sure to comment and share.
More information about the OTC market.
Other Posts Suggested to YOU: