We will have an interview with IQ Option Manager, named Giovani! He's been working for the company for several years, and he kindly agreed to join me on a Zoom call to share some first-hand insights on behalf of the broker.
Read on to learn what helped IQ Option outrun its competitors at the dawn of online trading, what philosophy has been driving it for all these years, what were the broker's biggest failures, and more.
Interview with Giovani, an IQ Option Manager
First of all, we want to thank Giovani a senior IQ Option Manager for the opportunity to ask some questions to our thebinaryoptionsblog.com.
It was a pleasure to have the chance to talk with someone that is on IQ Optio for so long and to get some informations, not only about the past, but also about the future of the company.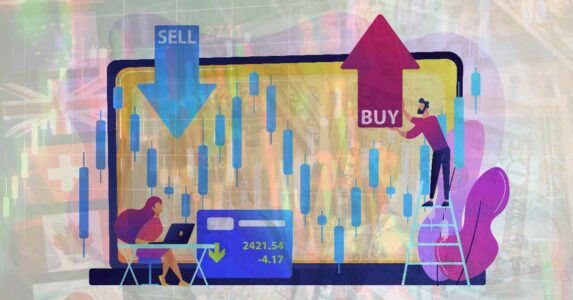 When and how did the company emerge?
IQ Option was founded in March 2013. If you remember, at that time the first binary options and Forex trading ads began to pop up on the Internet. So, the founder of the company, who had 10 years of experience in online businesses by the time, saw potential in this niche and began to explore it.
Turned out that the trading software and conditions in 2013 were not so great. The founder decided that it was the right time to act out. Competition was low, interest in online trading was growing, and he had ideas on how to develop a decent trading platform to take over this market.
So, how did it all start? What were the initial goals?
We wanted to create a smart digital environment where trading would be as easy as playing an online game.
To understand our goals at that time, we need to understand the market for online trading in 2013. There were only basic platforms with minimal functionality. Trading on them was cumbersome, customer service was slow (if there was any at all) and only by phone. It was clear that a good business opportunity was dying because of poor realization.
So, we decided to do our own thing, from scratch, with a good source code and well-managed internal processes. Our mission was to provide the "ultimate trading experience", meaning user-friendly software and customer support.
It's been 8 years. Can you tell from today's standpoint what helped IQ Option succeed?
First, we invested in creating an honest and good product from the start. We didn't want to get the money out of a hyping industry and disappear (as many other brokers did). So, we've carried out serious research and fixed the mistakes of our competitors. Traders liked the platform, more people started coming.
Secondly, it's a professional team. Our developers, UX/UI designers and managers have records of creating successful IT products in the past. They do not only create a product for today's request, but also foresee how to develop it in the future.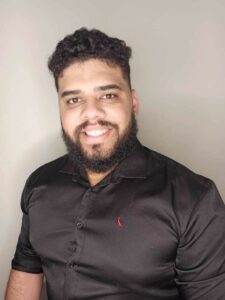 What is it like to work in IQ Option?
The company operates on the agile principle — we work within guidelines but without boundaries. In IQ Option, it doesn't matter how you achieve the goal. When people can be creative in their daily tasks, they bring amazing ideas to the table. This is true magic.
Thanks to this approach, IQ Option remains in the top brokers list, although the level of competitors has grown since 2013.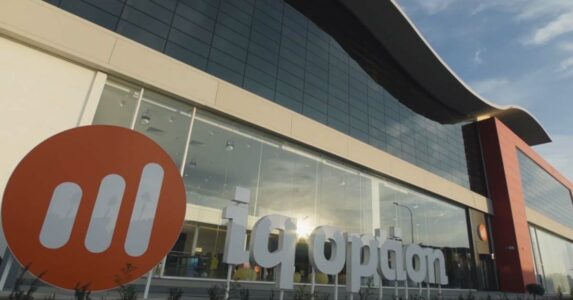 Does the company plan something interesting for 2021?
One of our challenges for 2021 is to fully introduce the margin Forex to our clients. It's our latest addition which allows trading Forex through lot sizes and enhancing profit potential with margin. We hope to deliver a great opportunity to trade the way it is done in the industry, and we want more people to know about this feature.
On top of that, we plan to further update our assets list with trending stocks, currencies, and cryptos.
There are some interesting projects that we're working on now, but unfortunately, I can't reveal all the secrets. Wait and see, 2021 will be very interesting for the IQ Option users 😉
Let's talk about the other side of success. Can you recall the biggest failures among the company's projects?
A few years ago we released IQ Robot — a bot that makes automated trading decisions on the IQ Option platform. The idea seemed great to us: trading robots were gaining momentum and we thought that a bot that generates signals will make trading easier for our clients.
However, the practice proved it wrong. Turned out even the smartest robot has no capacity for human thought and imagination. Besides, the bot didn't work very well in the non-trending markets. So, we decided to shut the project down.
Anyways, here at IQ Option we believe that there is no progress without making mistakes. Bitter experience is just a bump on the road — just shake it off and move on!
That is all for now Giovani. It was a pleasure to have a senior IQ Option Manager with us today and have the possibilty to ask some questions about one of the most known trading platforms on the world.
If you enjoyed the interview with Giovani, a senior IQ Option Manager, don't forget to share and comment below.
Suggested Posts for You
IQ Option: Official Website