To win or lost money in Binary Options: what is the easiest to happen?
The easiest would be to lost money in Binary Options, especially in the beginning.
Contrary to what we read on investment blogs and websites, the truth is that many people lose money, especially if you are a newbie.
We are taken in by the features and benefits that they advertise and they tell us stories of how they made a profit quickly and easily.
Here, I tell my story, a true story that happens to many others like me – how I lost money in binary options.
How I lost money in Binary Options:
The first time I traded binary options I lost money. I lost the entire account quickly, in only two days.
I made several mistakes, the main one was thinking that it was easy.
And so wasn't worth wasting time understanding and learning how to really trade.
I quickly saw that it wasn't really as advertised on the binary options websites and blogs.
How many times do we see advertisements for business or investments?
How many times do they say it's very easy?
That you will earn a lot of money, without work, without effort?
Many times.
But the truth is that later we don't really come across many people that succeeded. And those that succeed, yes there are people who have actually had success, worked, struggled and devoted themselves to getting results.
I was led to think that it was really simple to win a lot of money easily.
The reality is that in about 48 hours I lost all the money I had in my account. The $200 that I deposited and the $50 bonus that I received.
On the first day, I placed 5 trades. I had profited on four and losses on one. It was excellent. I didn't have to resort to any special strategy, only some knowledge that I had about trading. I became a fan of binary options. I thought it was easy. I had found a system that would make me rich.
On the second day, everything changed. I had losses on my first three trades. I insisted, with three more trades, and I lost again. It didn't even occur to me that the way I traded the previous day might not be working today.
I lost the previous day's profit quickly and was already losing money. After losing 50% of the money in my account, I didn't even pay attention. I ended up trading without resorting to any special strategy without having spoken to someone who could help me. I thought that it was all a scam and that it wasn't my fault I had lost my money; because I thought it was easy.
It was my fault that I lost money. I only thought of the profits. I didn't think of the steps to make a profit. And everything in life requires training, dedication, and persistence to achieve success.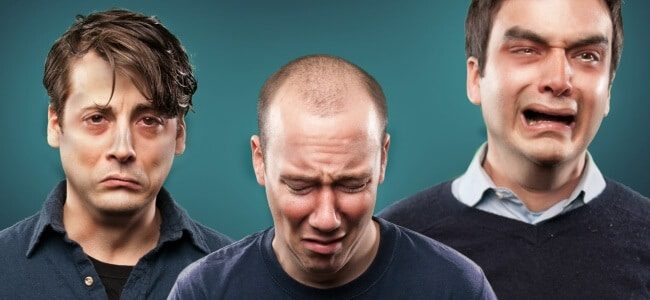 There were some trades where it was clear I lost because I was trading with an unregulated broker and as such, I felt that there were some flaws in the platform that penalized me and resulted in losses on trades. With a good broker, the orders probably would not have had the same outcome, because they would not have blocked like they did.
At the time, this market was not yet regulated. Today this situation wouldn't happen because binary options became regulated in 2012.
And today, most of the Binary Options Brokers, are regulated like IQ Option.
Currently, I have positive results, but to get there I had to learn, and most of all, I was persistent and didn't quit too early. I was able to understand that the error was mine, I wouldn't want to win without first learning properly. This long journey and experience allow me to, today, have the knowledge to pass on what I've learned to my students.
The success of my courses (see student comments) is evident, and it leaves me satisfied not only for recognition but also for the opportunity to help those who, like me, believe that with hard work and dedication, we get results.
The training based on the Trading Triangle offers the student the opportunity to learn much more than a simple trading strategy.
If you really want to try to earn money with Binary Options be sure to look for a course and someone who gives you the knowledge but also that supports and helps you. Know my courses and compare with others that exist, but above all learn, not only strategies but the rest, rules of trading, discipline, emotional control, etc.
And now, read the Advantages of my Courses.
How I lost money in Binary Options: final advise
In order not to lost money in Binary Options, not because of you, but because of a bad Broker
Don't forget that is important to choose wisely.
My list below is my favorite Brokers:
I hope that you learn something with my real story on how I lost money in Binary Options, and this will help you not to go on the same path I went.
But if you end up making the same mistakes and lost money in Binary Options, I hope you can recover with hard work and the right attitude.
Suggested Posts for You