Binomo App is a world-known investing trading platform. It's famous for offering good conditions, and interesting profits to its users. In this post, we will show some of the tools that allow users to learn how to use the platform and to profit from this trading app.
Tools to Trade Binomo App
The Trading Application belongs to the Online Trading company Binomo. If you don't know them, make sure to read our complete Binomo review.
To have access to trade in Binomo platform you can either use the web platform or use Binomo trade App.
The Binomo App is free and is one of the best in the market. In order to be able to understand how it works and how to make profits we prepared this Binomo App Review to help you.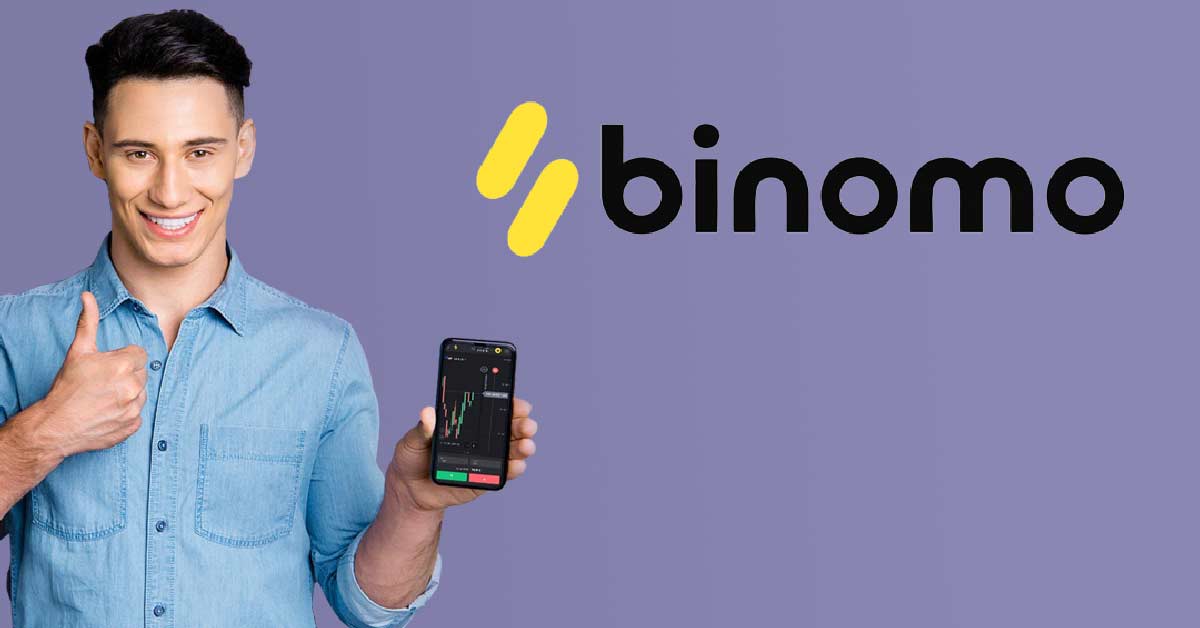 What is Binomo app?
The Binomo application is a trading app for Binary Options that can be downloaded for free both for iOS and Android devices. Such as the other top-tier companies, Binomo offers the possibility to trade on the go, and that is a must-have in the digital trading era we live in.
Trading via mobile is a huge fad and it's bigger than ever since more and more people prefer the flexibility that it offers. Imagine that you can make the right market predictions while taking a bus, waiting in the supermarket queue, or chilling on the beach, as long as you have an internet connection.
While some other brokers decide to opt-out some functions in their trading apps, Binomo Application is 100% fully functional.
You can activate the push notifications from Binomo trade app as a clever way to keep track of your trades and receive important notifications.
The Android requires users to have an equipment with Android version 5.0 and up, and for the iOS version, it requires iOS 11.0 or later and it is compatible with iPhone, iPad and iPod touch.
How to Register the Trading App?
The first step to enter Binomo trade world and to use Binomo App is to open a free account.
And we will explain you how to open this account and what are the first steps you will need to give.
You can register a free account and then download the Binomo App and login with the same email and password you used in the registration (USE THE FORM BELOW TO REGISTER).
So, you only need to follow these 5 easy steps:
1 – Select the currency you will like to trade (don't forget you cannot change this later)
2 – Write your email
3 – Write the password
4 – Click on the checkbox to accept terms
5 – Go to your email account to confirm the registration.
Or you can also download the Binomo application to your desired device by clicking on the logos of Google Store and Apple Store you will see in the next section. Then, while installing it, you will be prompted to create a free account. Both processes are free, fast, and easy and the outcome is the same.
Please do note that in the process of registration you need to select a currency for conducting trading operations and you cannot change this later on.
Regardless of the method used for the registration, you will need to jump to your email in order to verify the email and confirm the registration.
If you already work with Binomo, you simply need to log in to your account.
Binomo Demo Account
After this simple registration process, you can start 'trading' on the free demo account, which is an account with fictional money of $1000 and it's very useful to get to know the platform and for training.
With the Demo account it's possible to know how trading Binomo feels like, and understand how the platform works, it's features and all this without ever spending a penny.
You don't need to deposit any amount to have free and unlimited access to the Demo account and you can reload it again to $1000 anytime you want, if you are low on funds. There is also no limit of time to use it and it will be always available, even if you make a deposit. In other words, even after making a deposit, you can switch between the real account and the demo account whenever you want. This can be convenient if you would like to try a new strategy for example.
Account Types:
Besides the Demo account, Binomo offers three different accounts which are based on the amount of funding you put into the platform. Over the time, if you increase the total amount you've deposited, your level will also increase.
The account types that Binomo offers are as follows:
Standard: offers the regular access to the Binomo platform and tournaments feature with a $10 minimum deposit.
Gold: offers access to strategy guides, faster withdrawals, and management support after a $500 minimum deposit.
VIP: offers access to all privileges and advantages that exist on the platform after a $1000 minimum deposit.
How to use Binomo app?
Once you have register an account, then you can download the Binomo App for your device.
Both the Binomo trading app and the Web platform were developed by the company itself.
The looks and feel of the Binomo App follow the same pattern as you will encounter in the Web platform that you run in your browser. If you wish so, it will be easy to jump from one to the other, trading where you prefer.
As the Web platform is well built, fast enough and with a good design, the Binomo App also follows the same outline and will be enjoyable for you to trade. The menus, position of the buttons and overall user interface share an obvious common ground and allow a great experience while trading, even in a small-form device, such as a smartphone.
As explained before you can access the Demo account immediately after the registration and that will be your "welcome page" when you open the Binomo App. Feel free to play around with the fictional funds.
To make a deposit, simply click on the yellow button saying 'Make a deposit'. The next window will show the possible methods available in your country to deposit.
The payment system offers a wide range of possibilities, from the major Credit Cards such as VISA/MasterCard/Maestro, but also GlobePay, Neteller, Perfect Money, IndianCash, the common bank transfers and others.
Please bear in mind that not all of the above-mentioned deposit possibilities might be available in your country.
The minimum amount to deposit is $10.
On the left side of the 'Make a deposit' button you can decide if you want to use the demo account or the real account (after a successful deposit).
At the top left corner, you will choose the assets you want to trade with. You will have a lot to choose from, such as currency pairs, commodities, indices and even some cryptocurrency.
The right side of the platform is the main operative area, it's where you will decide the expiration time, how much will be your investment (the minimum per trade is 1$), and where the up (call) or down (put) buttons are.
As you probably know, by clicking the up arrow, you are making a trade with a forecast that the price of that asset will go up.
On the other hand, if you click on the down arrow you will be making a prediction that the price of the asset will go down. If you don't know these bare minimums by now, I strongly recommend that you read more about how to start with Binary Options.
At the bottom of the Binomo trade app, you will find the area regarding charts, indicators, and technical tools. You can work with Bollinger bands, moving averages, and other technical indicators. Where you also can specify the type of chart you want and the period of the candle time.
Finally, at the left side of the Binomo App, you have your trades history, the ongoing Tournaments and the possibility to contact support staff.
It's important to mention that since the first version of Binomo trading app was developed, the company keep improving the user experience and they make frequent updates, adding new tools and functionalities. Please, keep your App up-to-date for the best possible experience.
Check the video below to have a quick Binomo tutorial to the App.
Tools to Trade Binomo App
The account opening and the understanding on how the trading app works is just a part of the "job".
The next step is to know how to use it, to be able to make some profits from it.
In order to achive that you will need some help.
We selected 2 important tools that will help you to get there.
Education and Traning
Inside the App, you will find several learning tools and materials to support you. Videos and e-books in several languages are at your disposal, simply after opening a demo account.
The knowledge base will have insights regarding the market news, technical analysis and investment ideas.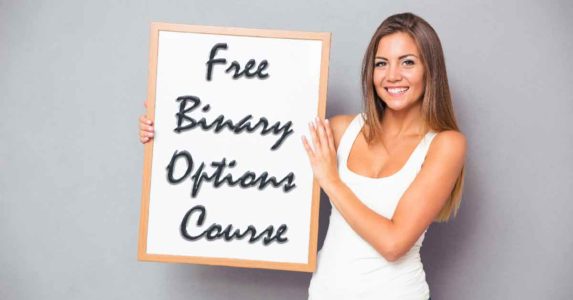 Binary Options Training
No one can get Good results without Learning!
We have to point out, as always, that the necessary knowledge is vital to become a successful trader. And the material available in Binomo platform is not the same as a good, in-depth course that you can get, where you can see and hear what the teacher is explaining.
Therefore, the existence of this Binomo Education department is a good bonus, but will be clearly not enough for preparing any novice and transforming him/her into a consistent Trader.
We have a Binary Options Course suitable for Binomo and other main platforms that are free for a limited time and they will make you a disciplined and prepared Trader.
Majority of the individuals that try this market for the first time don't have any background in the finance or economic areas, so they don't even have a set of rules, a general compass that guides them through the daily activities of this trading profession.
Management of emotions, how to lay down objectives and the triangle of trading, among others, are topics in which they know nothing about.
Binary Options Course Modules:
So, what will you learn that puts you up and running?
Discipline, Rules, and Emotional Control:
We start our Course talking about a set of 'golden rules' that are absolutely vital in Binary Options and other investments. This will prepare you to know how to behave as a professional trader. Not how to read a chart, but how to act and react as a trader.
Trading on the News:
Another important topic, while trading Binomo, is regarding the Economical News. Since they influence (sometimes a lot!) in your trading outcomes, it's important to know how they work in the market, how to be protected from them, and, if possible, how to win with them.
Trading Strategies:
Naturally, we also teach some good and solid strategies, that even a beginner will be able to follow and comprehend. When it's time to get to work, a good pair of strategies is your main guidance when you are analyzing the market for the best moments to act.
This is the most practical side of this course, where you will learn how to read charts and indicators to learn how to read the market and the price fluctuations.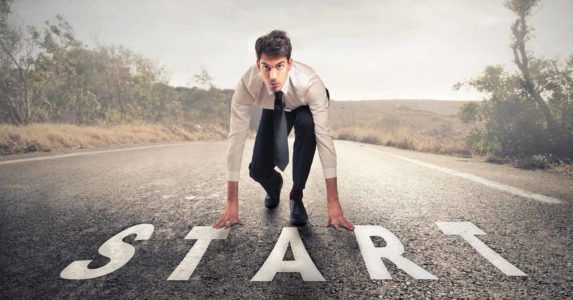 "I want to know more about how can I become a better Trader with this training!"
Telegram Signals
We also give you a free access to a Telegram channel that shares Binary Options Signals, please continue to the next chapter to know more about it.
Telegram Signals to Binomo
The Telegram App has becoming very popular among the traders that want to use Binary and FOREX signals to trade. Inside Telegram, there are specific channels that share this type of Signals and below you have one of those channels. In a brief explanation, a Signal is an indication of potential deals that point out in which direction the market will move.
In any Signal you receive you will have all the information regarding the asset, the strike price, the expiration time and if it is a sell or buy option. Then, if you decide to follow that prediction, you simply need to manually introduce that operation in your Binomo trading app.
The process takes less than one minute and it is extremely easy.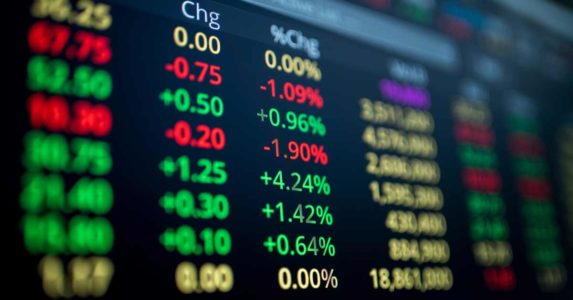 How does Telegram Signals Work?
If you want to know more details about the Telegram Signals read this article.
Please do note that the channel can also send FOREX signals. You should be attentive to the name of each signal, as this is the way to differentiate a Binary Options Signal from a FOREX one. Whenever you will see in Symbol ".bo" after the asset, that means it's a Binary Option Signal, as the image shows "AUDUSD.bo". If it will be only "AUDUSD", without the .bo extension, it means that it would be a FOREX signal.

On the go, the possibility of pairing up the Binomo trade app and the Telegram Signals is great as it can give wonderful results and nice profits.
Click on the image below to access the Telegram channel.
I hope you enjoyed this Binomo tutorial, explaining what is Binomo App, how to get it and the main advantages of it. Go ahead now and use it as a real tool to increase your profits.
Suggested Posts for You