An important question that I am sometimes asked is: How do brokers make money? Most people think brokerages make money when the client loses money. Therefore, many people think that binary options are a fraud because brokerages will do everything to take the client's money. It's not quite like that.
There are some brokerage firms, that in fact, keep the client's money because in reality, they do not trade in the market. They just wait for the client to lose his money in order to make a profit. These binary options brokers can be called fraudulent.
To avoid these brokerages, you should always choose a brokerage that is regulated by a credible authority like CySEC. Most of the brokerages on this site are regulated by CySEC. (View the list here).
Tips from our Professional Trader: 6 reasons to have 2 accounts

Do you know that you should work with more than 1 broker?

Check the 6 reasons why you should have account with at least 2 brokers:

Each platform has its differences. If you try different platforms you may find those more suitable to your trading style.
Each broker has his own payouts that keep changing during the day. If you want to open a trade and one offers 60% and the other 80%, you will choose the one with best payout, no?
Sometimes the brokers close some assets, if you have just one account and you want to trade on that asset and it is closed, you will LOSE that trade, no?
If there is an issue with your Broker's platform, or they are updating it you're not able to trade, unless you have another account with other broker.
Deposits and withdraws. Brokers keep changing the deposit and withdraw methods, imagine you need cash fast and your withdraw system is closed at that moment on your broker, what do you do?
Each platform has its owns indicators and trading tools, imagine you found a new stratey and it does not work on your broker because it uses an indicator that your broker does not offer.

Below you can find our main trader suggestions on brokers:
How do brokers make money:
Normally, Forex brokers make money on the Spread.
The Spread works like this: there is the purchase price and the selling price of an asset, for example in the EUR/USD when we open an order, there is the ASK and the BID prices, which are the purchase and sale prices.
The difference between the two prices is the spread which is the broker's profit. That is, they markup the price at which they buy the asset, this markup is the spread and their profit.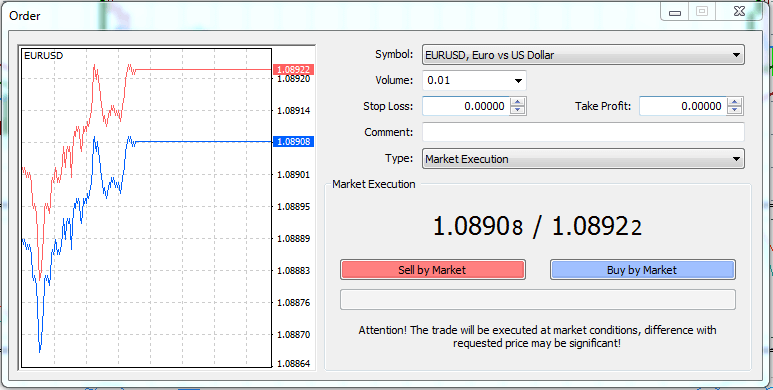 With binary options, there is only one price at which the asset is sold. That is why people who do analysis on an MT4 sometimes find that the price there is a little different from the binary options brokerage's price.
So, when there are no spreads or commissions how do brokers make money?
Payouts or Profits – In every trade that we place there is a profit that normally varies between 65% and 85%.
This percentage is our winning. But we know that if we lose, we will lose 100% of the value invested in the trade.
There are brokers that offer value back in the event of loss, around 15%, but when they do this, they lower the profit percentage. In other words, our average profit is around 75% and our loss is 100%.
So brokers make a profit when clients trade, so the more trades clients place, the more profit the broker makes.
Let's look at a simple example:
1 – You place a $10 call order in EUR/USD. Someone else places a $10 put order in EUR/USD. One loses and one wins, right? The winner has 75% more, the loser has 100% less. The broker keeps the difference, which is 25%.
The winner receives $7.50 for a total of $17.50. The loser loses the entire $10. The brokerage gets $2.50.
That's their profit. So those who think brokers want everyone to lose their money so the broker can keep it are wrong, if everyone loses in all their trades the broker will go out of business because no one wants to trade to lose.
This is why some brokers help by providing or sponsoring courses like my course. >HAVE A LOOK<
2 – But, what if at a given moment everyone places call orders and everyone wins?
At this point, the broker loses. That's why the broker keeps 25% on each trade, to make up for the times when the broker loses more.
There are other times when the broker wins more than 25%. However, there is evidence that the difference between call orders and put orders is 60%-40%.
So the percentage difference between calls and puts (60% -40% = 20%) is less than the average profit that the brokerage makes on each trade (25%).
According to statistical data between losses and gains, the brokerage keeps about 5% of the profits.
The remaining 20% is to compensate for "abnormal" situations, fees, tournaments and prizes that the broker offers, etc, (or to Pay for my course 😀 ).
Now do the math; 5% on all the trades that we all place every day.
Do you think 5% of millions of monthly trades are enough for them to live on?
What they want is for people to trade. If you lose right away, you won't continue to be a client.
The make a profit on the total volume. The larger the volume, the larger the profit. Of course, there are many people who lose, but that's not because of the broker, but rather, because they trade without learning, they believe the sites and videos that say it is very simple and easy to make a profit.
In reality, there is no easy money. Without work, study, and persistence you can't make money, not here, not anywhere else.
Now that you know how do brokers make money, let go of the idea that brokerage firms want your money… of course, if you don't learn how to trade, someone's going to keep it… the brokerage and trader who knew how to trade better than you! 😀
Below see the regulated brokers that I recommend.
Broker

Regul.

Entity

Demo

Account

/ Bonus

Min.

Deposit /

Trade



CySEC
Yes / No

10$ / 1$


FinaCom
Yes / 100%

10$ / 1$


FinaCom
Yes / 50%

10$ / 1$


FMRRC
Yes / NO

50$ / 2$